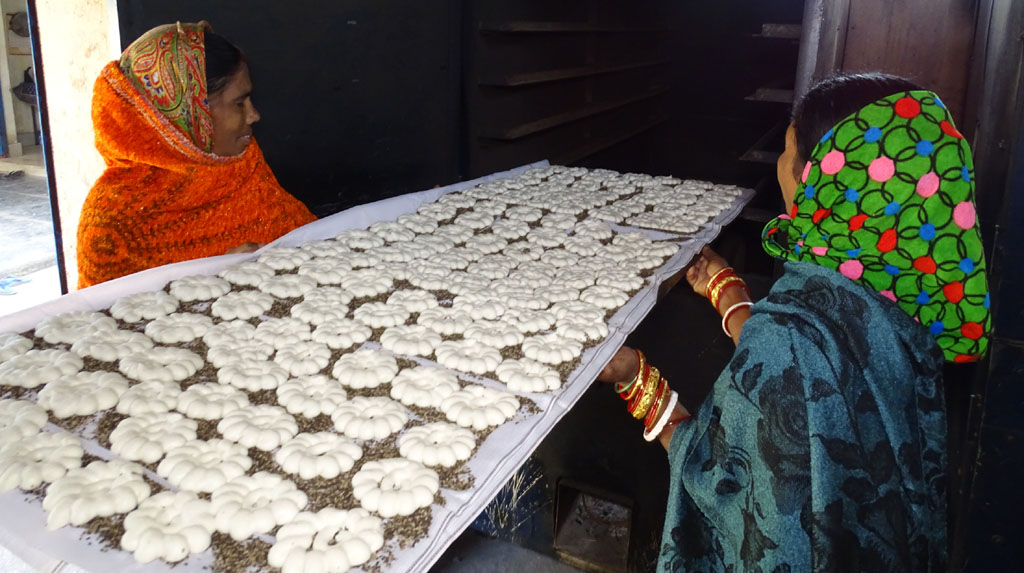 Shyamhari Chakra
Bhubaneswar: Combining culture with commerce, Phulabadi – the centuries-old indigenous and unique snacks of Odisha's Keonjhar district, has established itself as a special attraction of Odisha's cuisine-culture while earning a distinct identity for the region and providing livelihood to its countless women.
Designed as a flower with its petals open, the snacks, aptly named as Phulabadi (the Badi that looks like flowers), is prepared from black gram that is known as biri in Odisha and sesame seeds.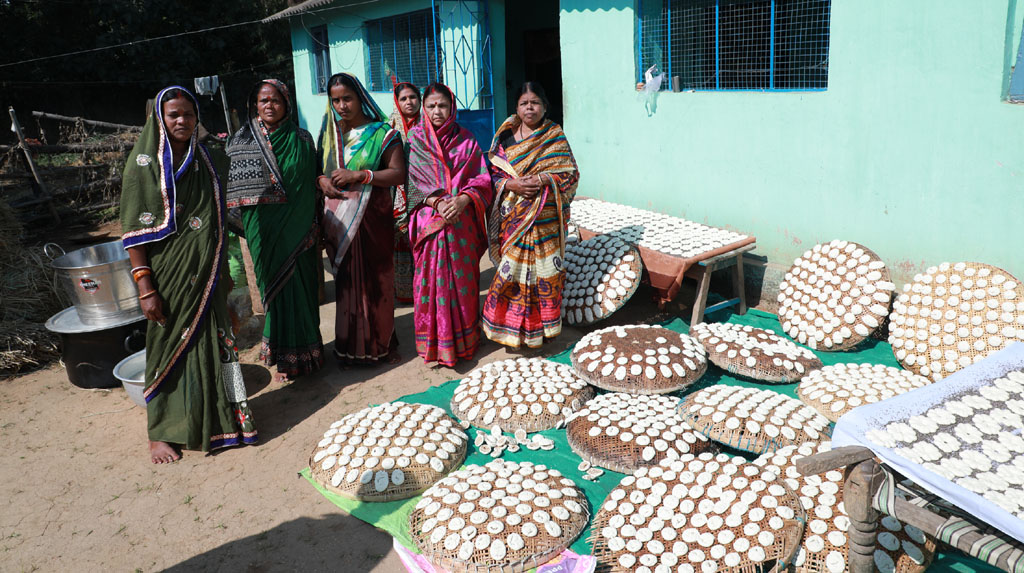 While Badi-making is familiar to the families across Odisha – an age-old practice exclusive to women – Phulabadi's legacy is confined to the Kendujhargarh, the district headquarter town of Keonjhar.
"Phulabadi production is a centuries-old tradition that received royal patronage. Till India's independence, Keonjhar was a princely state. It was ruled by the Bhanja Dynasty since 12th century. The queens of the dynasty used to encourage local women to design various kinds of this unique food product by organising Phulabadi-making competitions," shared octogenarian Pandit Madan Mohan Mishra, well-known writer and researcher who was intimately associated with the royal family.
"My late grand-mother Gayarani Mishra was one of the winners of the competitions being conducted at the palace here during the reign of King Balabhadra Narayan Bhanja Deo, the last ruler of the princely state that merged with independent India in 1947. Her certificate is still preserved by our family," corroborated young writer Milan Mishra whose ancestral home is at a stone's throw away from the royal palace.
Keonjhar Phulabadi was used to be a must-gift that a newly-wed girl of the region was expected to take with her to her in-laws' home, Pandit Mishra added.
What makes the Phulabadi of Keonjhar exclusive? "Its design, texture, taste and process of preparation are distinctly different from the badi-making culture of rest of Odisha. It not only looks like a flower but is also light-weight like a flower. Like the various hues of flowers, it was also produced in different colours. It is crispy and puffy unlike the varieties of badis prepared across Odisha that makes it popular both as snacks and as supplements with meals," explained several women of Atopur in Keonjhar town who are known to be the oldest and best producers of Phulabadi.
Phulabadi's preparation process is special. "A particular variety of biri (black gram) known as pejua-biri – the principal ingredient – is used that makes it puffy and crunchy. The paste, made by soaking the black gram in water and then grinding with hands, is used to prepare the Phulabadis which are put in sunlight early in the morning. By sunset, the badis get ready unlike all other varieties that are required to be dried in sunlight for several days", they elaborated.
With timely intervention of ORMAS (Odisha Rural Development and Marketing Society), Keonjhar's unique Phulabadi has gained the much desired marketing outlets across India. "Since 10 years, ORMAS has set up two major producers' groups near Keonjhar involving nearly 300 women of 25 SHGs for production and promotion of Keonjhar's badi in a bigger manner. Apart from providing them the required modernised infrastructure and the much needed skill development training, the women are encouraged to participate in a number of fairs, festivals and exhibitions held across the country. As a result, all of them are earning a livelihood by generating an annual turnover of about Rs.1.5 crore," informed Swapan Goswami, Joint CEO of ORMAS at Keonjhar.
446 Views