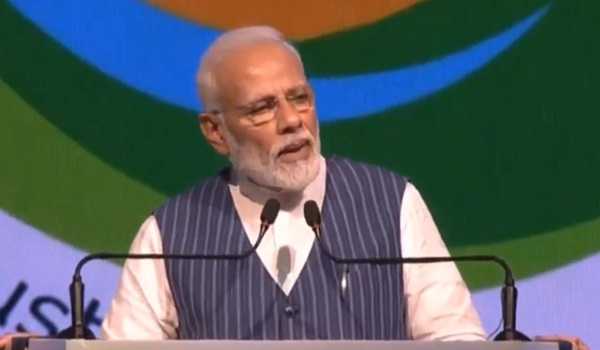 New Delhi, Sep 9 (UNI) Prime Minister Narendra Modi on Monday announced that India will achieve its ambitious plan to restore degraded land from 21 milliion to 26 million hectors before 2030. "I would like to announce that India would raise its ambition of the total area that would be restored from its land degradation status, from 21 million hectares to 26 million hectares between now and 2030", the Prime Minister said while addressing the high level segment meeting of the 14th Conference of Parties (COP14) to United Nations Convention to Combat Desertification (UNCCD).
The Conference is being held at Greater Noida, Uttar Pradesh, that has began on September 2 will end on September 13. The Conference is being held at a time when India has assumed the COP presidency from China for two years. "India looks forward to making an effective contribution as we take over the COP Presidency for a two-year term", said the Prime Minister. An estimated 7,200 participants that include Ministers and representatives of governments, non-government and intergovernmental organizations, scientists, women and youth from the 197 member countries are expected to attend the conference.
Addressing the gathering, the Prime Minister said that it is the " time to say goodbye to single-use plastic" and added that his government announced to put an end to single-use plastic in the coming years. Referring to the impacts on global warming and other environmental issues, Modi said that "India would be happy to propose initiatives for greater South cooporation to address the issues of climate change and biodiversity".
"Climate change is leading to land degradation. When we address degraded lands, we also address water scarcity. Enhancing water recharge, slowing down water runoff, and retaining moisture in the soil and all parts of holistic land strategy"added  Modi. "Pray for the sky, the earth, the water, the plans, if these prosper, I prosper" Modi ended his speech on a positive note. Earlier, Union Environment Minister Prakash Javadekar and UN officials addressed the gathering. (UNI)
233 Views