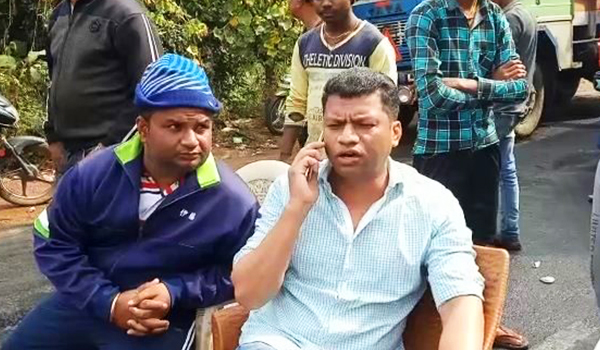 Samikhsya Bureau
If the intents are exposed, even before one commits a crime, on the basis of evidence available, whether video or audio, it calls for a probe and prevention.
The expose on the telephonic conversation by the former Congress MP, Pradip Majhi, caught in a video clip, is a fit case for his ouster from the party and punishment under the provisions of the law.
In fact, now-a-days, the political horizon is abuzz with talks on the violence witnessed over the anti-CAA protest in many parts of the country.
After hearing what he said, as per the video, Majhi did indeed sounds like a habitual offender to a great extent.
The frontline  politics of the day seems increasingly preoccupied with unpredictable threats by which such people cause heavy damage to health and property.
Congress must introspect
To be fair with the situations, in the past, criminalisation of politics in Odisha somehow had some moorings in the Congress scheme of things which may date back to many years when some student agitations turned  violent, actions could be seen, even, violating the charter of   human rights.
What was upper most in the minds of this young Congress leader, Majhi, was obvious and do speak of a political culture that has not only become politically unorthodox but runs diametrically opposite to what a sane person must entertain and holds what is politically correct and what is not.
Majhi has been left alone as many leaders within the Congress party here are not ready to share a shred of his thoughts. But it remains to be seen what action is being initiated by the party itself other than the law of the land.
Majhi's case can be seen as a sample that symbolises the pattern of protests those loomed from several places to assume a menacing shape and criminal in taste. BJP has dumped all the blames at the doors of the Congress under Sonia Gandhi.
Now it is for the Odisha unit chief Niranjan Patnaik to take a call and possibly sack Majhi.
253 Views