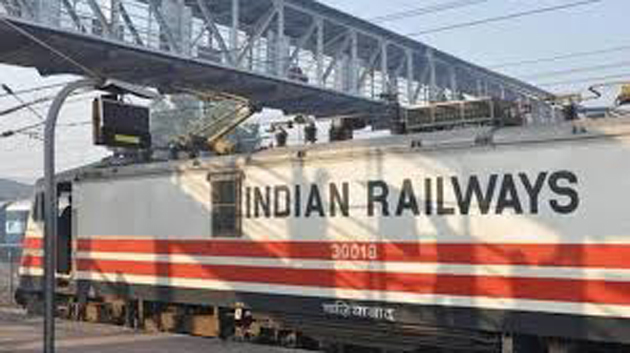 New Delhi, Dec 1 In its endeavour to curb ticketing malpractices, the ticketing systems over Railways are designed to provide services to a diverse set of passengers in a user-friendly and transparent manner.
Also, in order to enhance passenger convenience and provide sufficient time for making travel plans, the Advance Reservation Period (ARP) for booking of reserved tickets has been kept at 120 days.
With a view to meeting the urgent travel requirements of passengers who have to travel at short notice, Tatkal scheme has been introduced. The reserved tickets can be simultaneously booked across online and offline ticketing channels on a first-come-first-served basis on all trains, official sources said.
The demand for reserved tickets over Indian Railways is not uniform. It varies across different sectors and seasons. During the peak rush period such as festival season and vacations, demand outstrips supply and the reserved accommodation in popular trains gets exhausted within a short period.
In such times, some instances of misuse of the reservation system including the Tatkal facility have been detected. In such cases, action is initiated against the persons found to be involved in such irregularities. Massive and intensive drives have been launched against touts, especially touts engaged in procuring e-tickets in 2019. In order to streamline the reservation system and to curb ticketing malpractices, a number of preventive and punitive measures have been taken by Indian Railways.
The official sources informed that some of the important initiatives taken in this regard include issuing instructions to ensure that tickets are not booked on abbreviated names and full name of the passenger and the surname wherever applicable are captured at the time of booking reserved tickets. Carrying of prescribed identity proof has been made compulsory for one of the passengers while undertaking journey in reserved class.
Regular checks are conducted in mass contact areas such as Passenger Reservation System (PRS) centres, booking offices, platforms, trains to prevent unauthorised ticketing activities, including the use of scripting software. Such checks are also intensified during peak period like festivals, holidays, the sources added. Checks conducted at Reservation Offices are supplemented by checks on the trains to detect the cases of transferred reserved tickets that is persons found travelling fraudulently against accommodation actually reserved in the name of another passenger.
Surveillance at reservation offices is stepped up by installing Close Circuit Television at important PRS locations to keep watch on any possible misuse of reservation system. In case of online booking of tickets, checks have been applied on minimum time required to enter the passenger details and CAPTCHA and no ticket can be booked before 35 seconds. User IDs are checked on daily basis and those IDs found using malpractices like fast booking of tickets are deactivated.
Setting a limit of booking 6 Railway tickets by an individual user in a month in case of Indian Railway Catering and Tourism Corporation (IRCTC) portal. This limit has been revised to 12 Railway tickets in a month for those individual users who have linked their IRCTC user ID with their respective Aadhaar number and ensured that at least one of the passengers in the passenger list is verifiable through Aadhaar.
The authorised agents of IRCTC have been restricted from booking tickets during first 15 minutes of opening of Advance Reservation Period (ARP) booking and Tatkal booking. General public are also educated through Public Address System and media, not to buy tickets from unscrupulous elements and consequences of buying tickets from these sources.
Additional computerised Passenger Reservation System (PRS) counters are opened during peak rush period or festival seasons at various locations. In order to cater to additional demand during peak rush period, special trains are run and carrying capacity of existing trains is augmented, keeping in view the pattern of traffic, operational feasibility and availability of resources.
Computerised Passenger Reservation System(PRS) has also been streamlined by making a provision for automatic preparation of reservation charts at least four hours before the scheduled departure of train and to allow booking of vacant accommodation thereafter till preparation of second reservation charts through internet as well as any computerised PRS counter.
With a view to providing confirmed accommodation to waiting list passengers and to ensure optimal utilisation of available accommodation, an Alternate Train Accommodation Scheme (ATAS) known as 'VIKALP' has been introduced to cover all types of trains on all sectors.
22 Views