Konark: The second evening of the ongoing five-day Konark Festival hosted here by Odisha Tourism showcased group presentations of Manipuri and Odissi dance.
Kolkata-based Manipuri Nartanalaya led by Bimbavati Devi presented Manipuri dance that was followed by Odissi by Bengaluru-based Sanjali Centre of Odissi headed by Sharmila Mukherjee.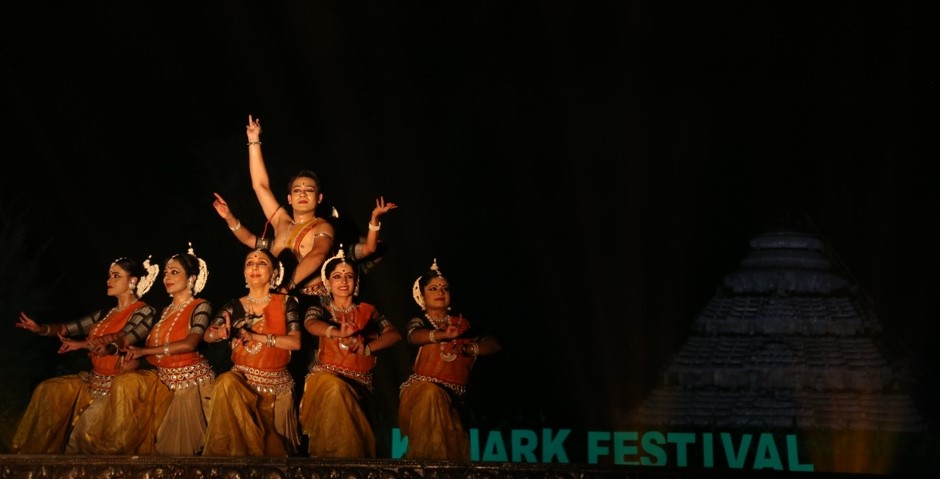 Unlike previous years, the famed dance festival is missing the crowd of connoisseurs this year owing to the restrictions for Covid-19.
"We have made provisions for a maximum number of 600 people to enter the amphitheatre to watch the two-hour show every evening as per the Covid guidelines", informed the hosts.
The open-air auditorium has a capacity to accommodate 1800 viewers and the Department of Tourism has decided to allow one-third of its capacity in order to maintain the much required social distancing.
The five-day annual International Sand Art Festival, also hosted by Odisha Tourism on the Chandrabhaga beach here coinciding with Konark Festival, has been a special attraction for the visitors.
The festival this year has failed to include any sand artist from abroad due to the visa and travel restrictions. However, more than 70 sand sculptors from various parts of India are participating in the event.
Covid has been the theme for most of the sculptors here.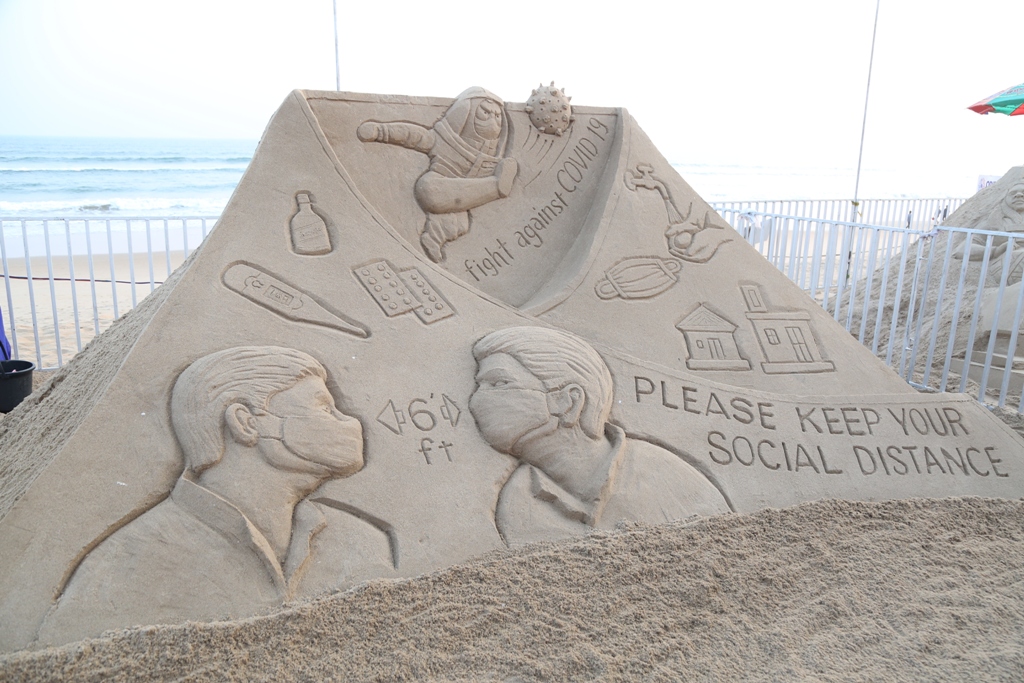 "Salute to Covid Warriors" and "Say Yes to Namaste" has been the message from one of the many sculptures at the sand art festival.
Another sand art has stressed on maintenance of social distancing of six feet.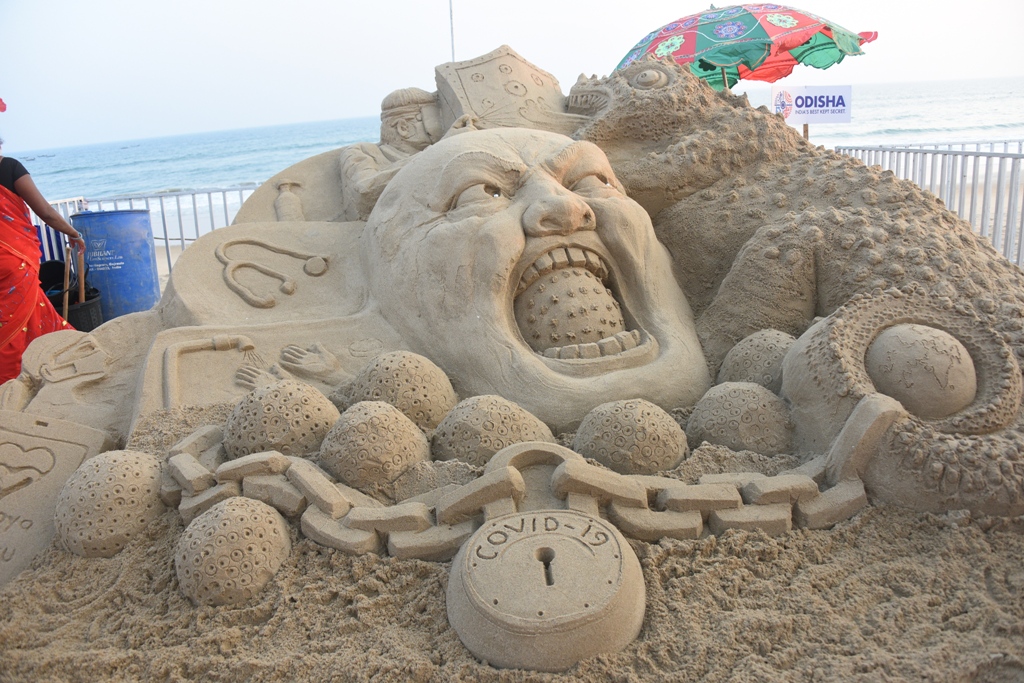 Similarly, another such sculpture has highlighted the pathetic effects of the lock down due to the pandemic.
360 Views