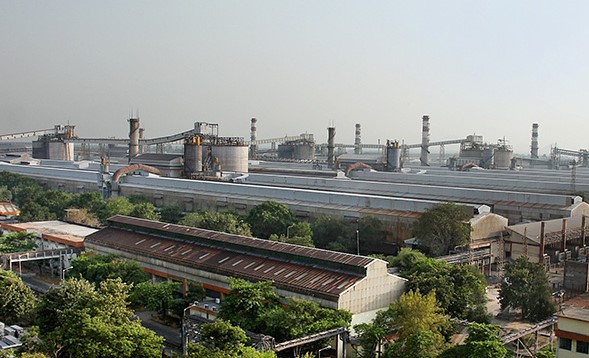 Samikhsya Bureau
For the first time in the history of Public sector Nalco, four 120 MW units in its captive power plant have been shut down due to shortage of coal. NALCO was forced to curtail aluminium production in its smelter plant even after it purchased power from the state government at a higher rate.
The source said Nalco CPP has a total of ten 120 MW units out of which only eight units are running and two units are on standby for maintenance. It requires about 17,000 tonnes of coal per day to run the plant in full load.  In the last two months, coal production in Talcher coalfield has been hampered and coal supply to NALCO has been hit due to frequent strikes.
It now has a stock of only 16000 tonnes of coal against the daily requirement of 17000 tonnes.  At present the plant gets about 7000 to 8000 tonne of coal from Talcher, the source said.A Nalco official said that the power plant is linked to Bharatpur mine at Talcher from where it gets regular coal of 6000 to 7000 tonne per day by MGR.
The problem started after the coal mine was closed following a mishap in July. The Director of mines safety of centre ordered the closure of the mine indefinite time.This has led to a shortage of coal. NALCO CPP has been slashed to half of the normal 960 MW resulting in power crisis in the company forcing the public sector to import power and regulate supply to the smelter for producing aluminium.
A Nalco authority said that the coal problem will be solved soon and this year aluminium production will touch the target. NALCO trade union leader Nirmal Samal alleged that there is a conspiracy to create a situation for the privatization of NALCO and urged Chief Minister Naveen Patnaik to intervene to save NALCO plant. An MCL official said NALCO has been asked to take coal by road.
Tags:
26 Views