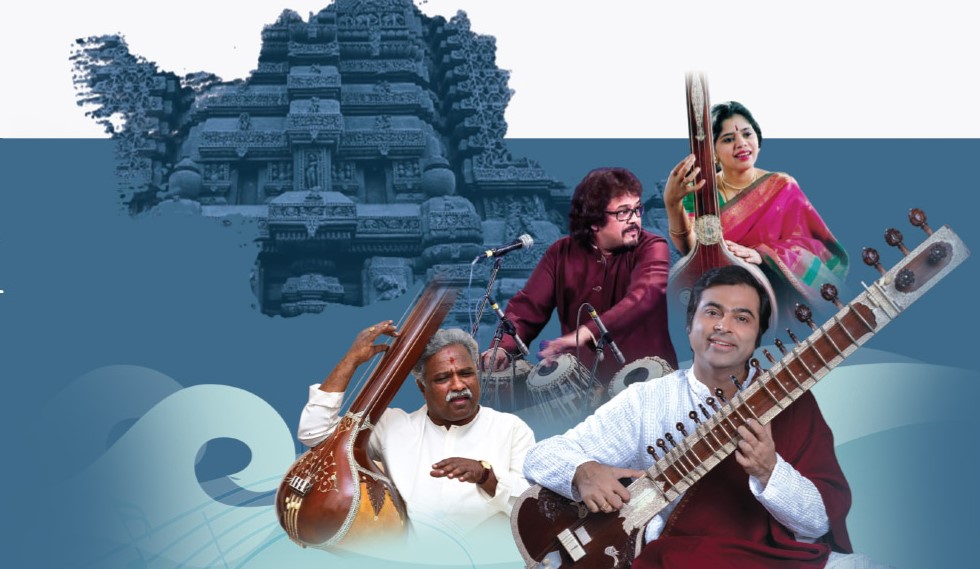 Shyamhari Chakra
NEW DELHI: The stage is set for the three-day annual Rajarani Music Festival in Odisha's capital city of Bhubaneswar commencing on Monday evening.
The event is being hosted by the Department of Tourism of Odisha Government known as Odisha Tourism.
The festival that features stars and stalwarts of Indian classical music showcases Hindustani and Carnatic along with Odisha's own Odissi music tradition that is vying for recognition of the elusive classical tag.
The sprawling green lawns of the 11th century Rajarani Temple, an architectural marvel that attracts large number of visitors, serves as the perfect venue for this event that draws a huge crowd of connoisseurs.
The festival also reaches out to the global audience through live telecast on Doordarshan, National Informatics and several social media channels, daily from 6 pm to 8.30 pm.
The festival this year opens with Carnatic vocal by New Delhi based Vidushi Sudha Raghuraman followed by the famed Indian Fusion Band led by Bickram Ghosh's Rhythmscape from Kolkata.
The second evening of the event on Tuesday would present Odissi music concert led by Odissi's best known Odissi vocalist Guru Ramahari Das and his disciples. It would be followed by Sitar recital by Pandit Purbayan Chatterjee from Mumbai.
The concluding evening on Wednesday would showcase Odissi Mardal – Odisha's indigenous percussion instrument, integral to Odissi music and dance traditions – by Guru Satchidananda Das and group from Bhubaneswar.
The fitting finale of the festival would be a concert by veteran Hindustani vocalist Pandit Venkatesh Kumar with his disciples from Dharwad, Karnataka.
Entry to the festival venue is free-for-all, as usual.
392 Views