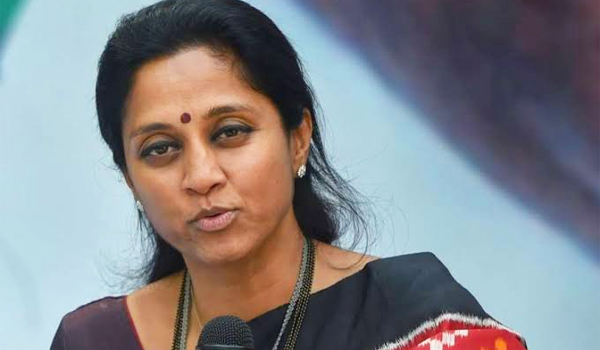 New Delhi, Dec 3 (UNI) NCP member Supriya Sule on Tuesday urged the government and lawmakers in the Lok Sabha to help in finding an austistic teenager who went missing from Mumbai on October 1.
Sule said Tarun Gupta, who is autistic and speech-impaired, went missing from Mumbai. She requested Minister of State for Home G Kishan Reddy to help in the matter. The minister assured her of help.
During Zero Hour, BJP member Hema Malini demanded PPP model in school education​. She said
at many places in her constituency Mathura, schools are being operated in the open and the quality of education in village schools is not satisfactory.
"I demand that public-private partnership model be implemented in school education," she said.
Kunwar Danish Ali of BSP said people's provident fund was being invested in private entities, adding that peopl's money could be swindled away easily. He cited the example of employees in Uttar Pradesh Power Corporation whose Rs 2631 crore was looted in this manner.
Hasnain Masoodi of Jammu and Kashmir National Conference raised the issue of heavy snowfall in the Union Territory and said horticulture has suffered heavily. He sought to know whether on-spot assessment was being made and whether there is any government plan to declare it severe calamity.
BJP's Nishikant Dubey sought curbs on social media activity, alleging he was harassed by social media users after his comment on GDP not being "Bible, Ramayan and Mahabharat".
BJP lawmaker Jaskaur Meena said there is a climate of fear regarding the exclusion of creamy layer in SC and ST communities while providing them reservation in promotions. She said the BJP will not do anything to harm the communities and alleged that the atmosphere of fear is created by the Congress.
57 Views