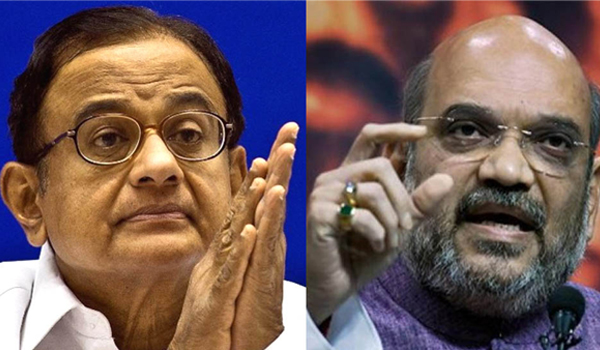 Samikhsya Bureau
It is since last several hours that the leading news channels are in an overtime mode pursuing the INX case in which the former union home minister of India, PC Chadambaram, is alleged to be the king pin in a massive money laundering.
Law must take its own course and it should be allowed to do that. But one does not know what is the wisdom behind a skulduggery exercise as seen in majority of the national news channels, as if trying to fan the fire.
Some learned panellists could be heard, so do some news moderators,  drawing parallels between the present Home minister Amit Shah and Chidambaram as a case of role reversal. When the latter was home minister, the former was being chased by law on certain case of alleged  culpable offence.
Nothing can be more appalling that, such kind of parallels are part of the discourses in the debates in national and regional channels. If it is a case of political vendetta driven by personal vengeance, then it is a pathetic low to what politics is being taken more by the media than the political dispensation itself. There are certain issues where reading in between the lines is a thankless exercise.
Being the intermediaries only, a journalist or Anchor must find it awkward to induldge in any kind of bias whatsoever. But what is often noticed that some news moderators jump the middle path and pander to a certain side, rather than playing Devil's advocate.
Whether it is a part of a compulsion or a looming fear for certain dispensation but, many such things can be passed on to the system rather than creating a furore that does not behove the profession.
It is not a small thing that the country's former custodian of law and order faces a serious charge of irregularity and the apex court of the country is already sieged with the issue and, so, at that juncture the debates on the side lines are neither  going to be educative nor informative .
59 Views