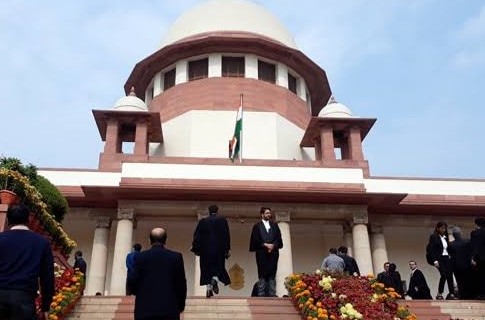 Ayodhya, Nov 9 (UNI) Even as the Supreme Court delivered the much-awaited Ayodhya verdict, the Muslim community here displayed some reservations about the date of the judgement.
According to the Minority community, Hazrat Mohammad Sahab's birthday 'Barawafat' or Milad-Un-Nabi 2019 will be celebrated across the country by Sunni Muslims on November 10, but Ayodhya will celebrate it on Saturday.
However, the Shia Muslims will observe Barawafat on November 15.
In view of the SC's decision, there will be problems in taking out a procession.
Azam, a close aide of Babri Masjid plaintiff Haji Mahboob, said had the apex court's decision been delivered one-two days before 'Barawafat,' the Muslim community would be free to celebrate the festival, but like every other countrymen, they will respect the date decided by the court.
Responding to the questions raised about restrictions on Barawafat processions, District Magistrate Anuj Kumar Jha told UNI, "The Magistrate gives permission in such situations, which is recommended by the Circle Officer (CO). Hence, it will be better if they are asked about the same."
Azam said that in view of the verdict, the district administration has put in tight security arrangements as precautionary measures.
"Every resident of Ayodhya, which is known for 'Ganga-Jamuni tehzeeb' will happily accept the Supreme Court's decision. We like peace and progress. This decision will not be for any community, rather this verdict is about a piece of land, which was clearly stated by the court also," he added.
48 Views