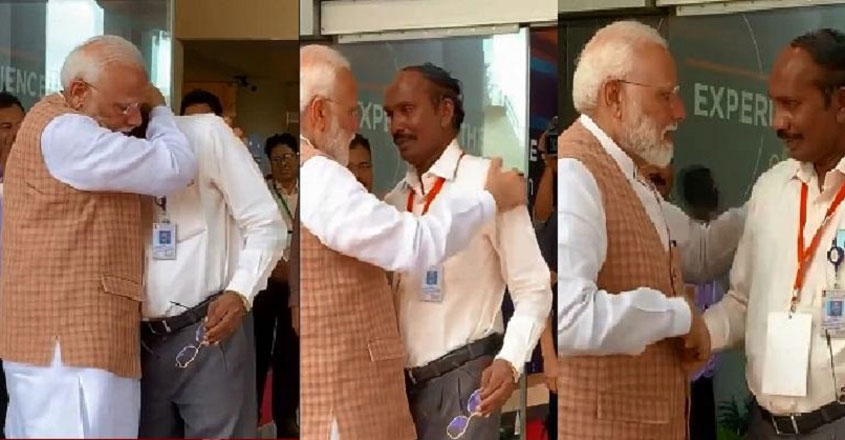 Samikhsya Bureau
It was a gorgeous blend of emotion, history in the making and set-back, those offered the fabulous backdrop where the Prime Minister of India was seen breathing energy into the scientists of ISRO.
It was no mere moment when a prime minister wriggles out of the protocol and show the gesture of a guardian to console the ISRO chief Sivam with a tight hug and melt the feeling of disappointment into renewed zeal patting the scientist.
It was a rare gesture by any yardstick that the highest political executive of the country leaps out of the confines and instill enthusiasm among the entire scientific fraternity of the country. Sivam has a reason, so do many of his colleagues, to preserve such moments as an igniting spirit for the next mission.
It was , perhaps, one of its kind of sportive disposition from a prime minister who made a kind of victory out of defeat for the ISRO. What was noticeable was that the hugging by the PM was quite spontaneous and visibly honest one.
135 Views