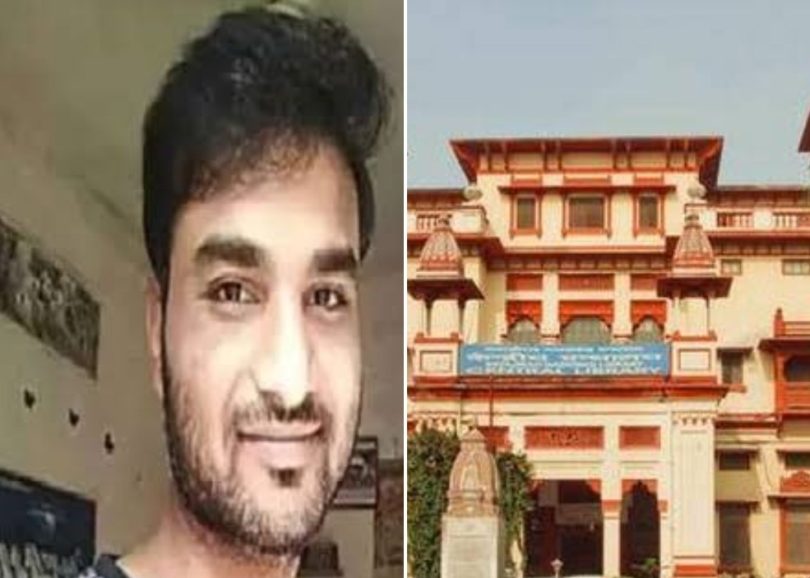 Samikhsya Bureau
So, a time has come when Hindutva, otherwise trumpeted as a way of life, is required to be re-defined. More so after the fracas in the shape of a protest against the appointment of Firoz Khan, an erudite scholar in Sanskrit . as an Asst Professor at the Banaras Hindu University(BHU). Students are on the streets protesting Khan's appointment, because he is a Muslim !
Let alone the students but, a good number of leaders from the Bharatiya Janata Party, who otherwise love to done the garb of secular saints, have perhaps forgotten that, secular sainthood enjoys no strict definition as of today.
Firoz Khan by virtue of his talent is an erudite scholar in Sanskrit, which can well be referred to someone educated, venerated and capable of contributing to the subject, which, in this case, is Sanskrit literature. Which went through a close scrutiny of the designated body of the University Grants Commission and there the matter ends.
Firoz's profound engagement with knowledge on the subject' Sanskrit' and the depth, should be the only criteria and not his connect with a particular religion. No matter if he is a believer of a certain faith or is an agnostic.
These people who have discovered a devil in Khan are, perhaps, the ones who generate loud screams over temples and idols, must visit to Puri in Odisha to see a temple of Bhakt Salabega, who has been described to be the most revered  devotee of Lord Jagannath and myriad 'Bhajans' written by Salabega recited for centuries in this holy city.
And what is noteworthy that, when the Lord's chariot rolls towards Srigundicha Temple during the Rath Yatra, it is made mandatory that the chariot of the Lord halts before that temple to enamor the memories of that Bhakt, who was born to a Muslim father.
Has politics in India got influenced by a hackneyed propaganda where a group of self-acclaimed torch bearers of Hindutva have created an avoidable hullabaloo over the merits of a professor who knows the tenets of Sanskrit more than those 'netas' who keep branding themselves as the harbingers of Hinduism.
When it is a question of academics, why do these people allow such banal logics spring in to life.
39 Views