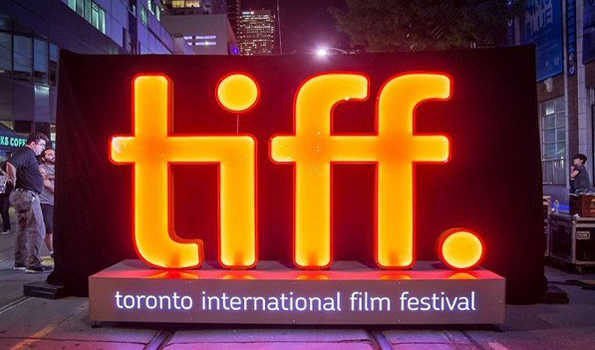 Bollywood and an Indian-origin actor have made an extraordinary Indian connection to the only two Pakistan films at the 44th Toronto International Film Festival.
Short film, 'Darling', and a feature film, 'Hala', are the two films from Pakistan in the official selection of the Toronto festival this year. 'Darling' is part of the Toronto festival's Short Cuts programme while 'Hala' is among the Contemporary World Cinema selection.
'Darling', which won the Best Short Film award at the Venice film festival last week, is inspired by Bollywood's song and dance tradition. Directed by Saim Sadiq, 'Darling' tells the story of Shani, a 16-year-old exotic dancer in Lahore who falls in love with an older transgender woman, Alina.
The 16-minute film in Urdu and Punjabi is described by its director as a "love letter to my Bollywood dream". "I was a huge Bollywood fan as a child," the 28-year-old Sadiq, a student of filmmaking at the Columbia University, New York said.
"I was the embarrassing little boy who obsessively copied not the hero but the heroine dancing in those crazy, dreamy song sequences," Sadiq, who is from Lahore, further said.
"Songs, dances and fantasies of male and female bodies are a big part of an age-old cinematic tradition that was never owned by the 'serious' filmmakers from my region, a tradition that was too 'uncool' for the rest of the world, but one that I loved and learned so much from," the director stated, whose previous short film 'Nice Talking to You' was an official selection at South by Southwest festival in the United States earlier this year.
In 'Darling', while Alina prepares to audition for the spot of the new headline dancer of Lahore's dance theatre, Shani struggles to find the right moment to confess his feelings. The film follows this unlikely couple and explores questions of gender, sexuality and identity.
"Bollywood was my first school, before Columbia, and 'Darling' is my way of owning it, albeit with a queer spin," Sadiq added.
'Darling' was the first Pakistani film ever to be selected to the Venice film festival.
In 'Hala, directed by Minhal Baig, a Chicago-born writer and director of Pakistan origin, casts an Australian actor of Indian descent, Geraldine Viswanathan. Viswanathan, whose father is of Tamil-Malaysian origin, plays the title role as an only child of Pakistani immigrants in the United States.
"This breathtakingly assured feature from US writer-director Minhal Baig is about a teenager desperately searching for herself while straddling two very different worlds,"Toronto festival's co-head and artistic director Cameron Bailey said.
"The performance Baig draws from Viswanathan is a thing of quiet beauty, awash in vulnerability and wonder," Cameron added.
Viswanathan also appears alongside Hugh Jackman in 'Bad Education', a comedy based on a true story, directed by American filmmaker Cory Finley, which had its world premiere in Toronto. (UNI)
25 Views