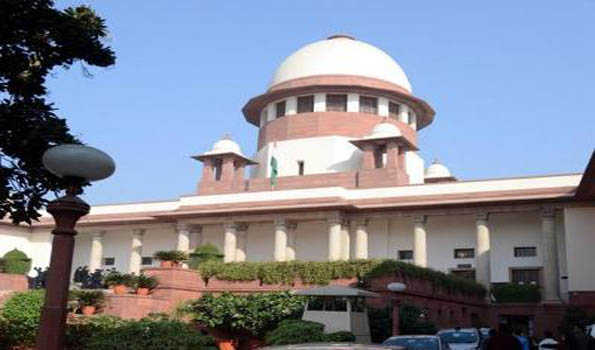 New Delhi, Nov 9 (UNI) In a landmark verdict, the Supreme Court on Saturday by a unanimous judgment ruled in favour of the Hindus who sought to build a Temple at the disputed site as birth place of Lord Ram.
In the troubled eighties and nineties, the Vishwa Hindu Parishad's battle cry was 'Mandir wahein baneygain.'
Since then, the issue has defined Indian politics.
A five-judge Constitution bench, led by Chief Justice of India Ranjan Gogoi said, in an epochal judgement this morning that Muslims be given an alternate land in Ayodhya to build a mosque.
The courtroom was filled with lawyers, journalists, litigants and advocates not even connected to the case, when the judgement was pronounced.
'The sequence of the events as noticed above clearly indicate that faith and belief of Hindus was that birth place of Lord Ram was in the three-dome structure Mosque which was constructed at the Janamasthan,' held the apex court.
It was only during the British period that grilled wall was constructed dividing the walled premises of the Mosque into inner courtyard an outer courtyard. Grilled iron wall was constructed to keep Hindus outside the grilled iron wall in the outer courtyard, the Supreme Court said.
18 Views