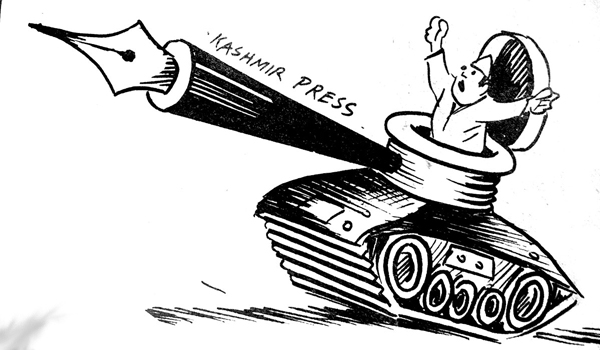 Barring a select few, journalists working for different media organisations were not invited for press briefing by Members of European Parliament on Wednesday.
At the end of the two-day visit, a press briefing by the delegation was organised at Technical Airport under the control of Army.
However, only some journalists were invited for the briefing which was organised by a low-profile organisation. State Information Department has said they did not invite any journalist for the briefing.
Kashmir-based journalists, working for local, regional, national and international organisations were kept out of the briefing. The journalists who attended the briefing were not known.
The 23-member delegation of MEP arrived here on Tuesday to assess the overall situation in Kashmir valley, where people are protesting against the scrapping of Article 370 besides division of the state into two Union Territories on August 5. The delegation has since left for New Delhi.
The delegation members, during their stay in Srinagar, were briefed by GOC and other senior Army officers at headquarters of the Chinar Corps and senior state government officials, including chief secretary and advisors to Governor.
"A number of delegations, including from Bharatiya Janata Party, Janata Dal (United), sarpanchs and panchs and recently elected Block Development Commission members met the European Parliament MPs. Several individuals also met the MEP delegation," official sources said.
No leader of mainstream political parties, including National Conference (NC), Congress and Peoples Democratic Party (PDP) were allowed to meet the group. Two NC Parliament Members alleged that they did not get any invitation to meet the delegation though they were in contact with the officials and were very much in Srinagar.
Spokesperson of the State Congress Farooq Indrabi said he met the delegation in private capacity.
Three former chief ministers, Dr Farooq Abdullah, his son Omar Abdullah and Mehbooba Mufti, besides dozens of other leaders are under detention since August 5.  (UNI)
26 Views