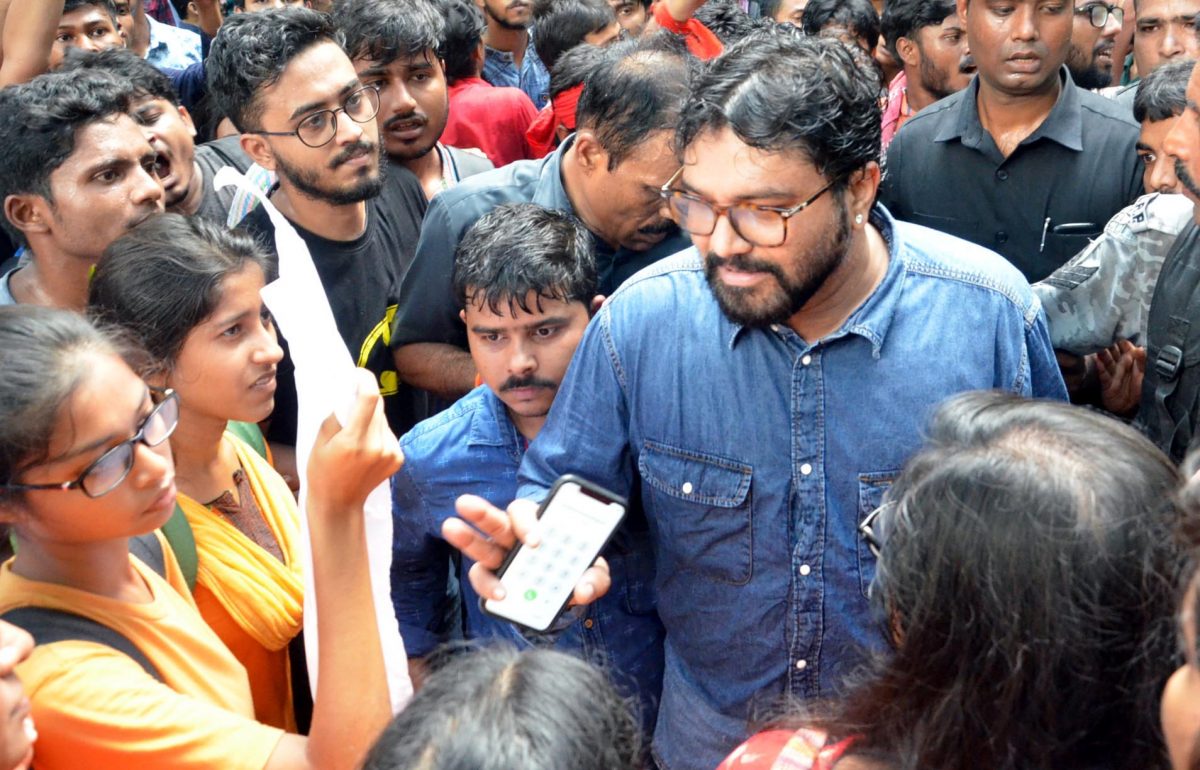 Kolkata, Sep 19 (UNI) West Bengal Governor Jagdeep Dhankar today rescued beleaguered union minister Babul Supriyo into his car but his convoy has been stranded inside the Jadavpur University campus by the Leftist students when the report came in. The agitating students demanded an apology from the Union minister following an incident when a rifle magazine fell on the floor from the security staff of Babul Supriyo during a scuffle.
JU vice-chancellor Suranjan Das has been hospitalised after feeling sick during the scuffle, who came to rescue the "detained" Babul Supriyo. The pro-VC was also hospitalised. Meanwhile, the members from the ABVP and Durga Bahini ranked a SFI office at Gate No 4 to protest assault on the union minister.
Sixty-eight-year-old Governor, who arrived around 7 pm to rescue the beleaguered union minister was initially prevented by the Leftist students to go near to the Union minister. Initially, he was advised to go inside his car after attempting to go near Babul Supriyo. But after some time he moved with a police escort and took Babul Supriyo into his car. But his entire convoy was stuck up by the agitating students inside the campus when the report came in.
State police officers were negotiating with the Leftist students but the latter insisting the minister should apologise or else they would allow the minister to get out of campus. The AVBP students also set on fire many signboards of the rival student's unions.
282 Views