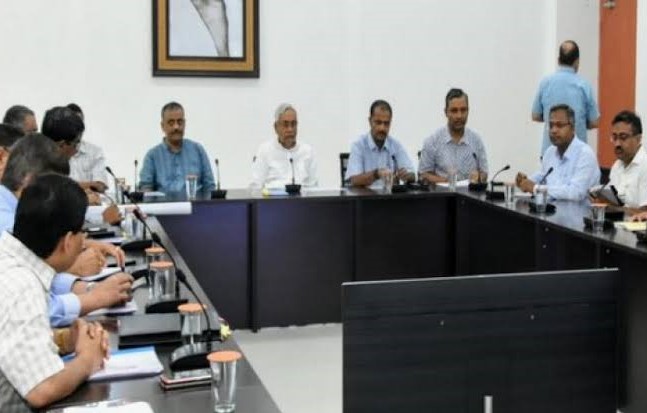 Patna, Nov 04 (UNI) Bihar Chief Minister Nitish Kumar today directed immediate ban on government and commercial vehicles which have been in use for 15 years or more, to check the increasing level of air pollution in the state. Mr Kumar, while reviewing a high level meeting with senior officials to on measures to check air pollution in the state, said that old vehicles were a major factor in aggravating the air pollution and directed to ban use of  al government and commercial vehicles which had been in use for 15 years or more. Private vehicles which had been operational for 15 years or more should be allowed to ply on roads only after fitness test, he added.
The Chief Minister said that brick kilns operating around state capital Patna should be inspected to ascertain whether the owners had complied with earlier directives on use of latest technology to check air pollution. Any misuse of kerosene as fuel for city vehicles and auto-rickshaws should be curbed with iron hands, he directed. "Recent trend of burning residuals of crops is very dangerous and farmers indulged in such practices should not be given any assistance under government schemes," the Chief  Minister said, adding that farmers should be made aware to avoid such modus operandi  for disposal of crop residuals, popularly known as 'Parali'.
Machines should be installed at various places in Patna to monitor air pollution level, he said, adding that ban on Loudspeakers after 10 PM was already in force but its timing should be increased till late in morning.
23 Views