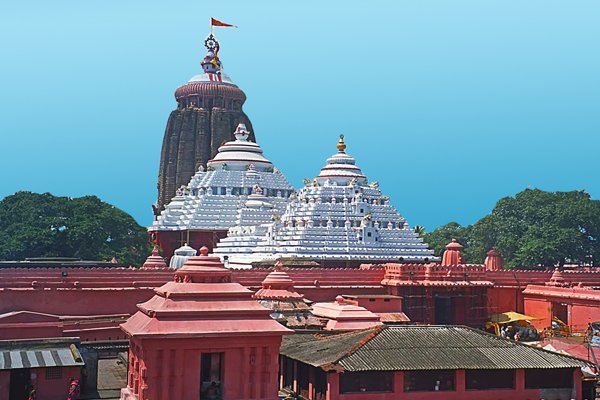 Leader of Opposition in Odisha Assembly Pradipta Kumar Nayak today demanded an audit of the Ratna Bhandar of Sri Jaganath Temple Puri to reassure the wealth of the Lord is safe. The Ratna Bhandar should be opened immediately and a list of the jewelleries of the deities should be made, Mr.Nayak said in a letter to Chief Minister Naveen Patnaik. He demanded the list to match with the inventory prepared in 1978 and necessary action be initiated if there is any discrepancy found in the inventory.
Opening the treasure and preparing a fresh inventory should be the top priority of the state government, the BJP leader said. He said a series of incidents on Ratna Bhandar as reported last year has left a sense of deep suspicion in the minds of 4.5 crore Odias and crores of Jaganath devotees world over. The BJP leader expressed concern over the failure of the Shri jaganath Temple administration to trace the missing keys of the inner chamber of Ratna Bhandar for more than one and half year. He said though the fact that the keys had been missing came to light in June 2018, the state government has not taken any step till date about the safety of the valuable ornaments of Lord Jaganath which is very very unfortunate.
Nayak said it is believed that the inner chamber of the Ratna Bhandar contains many precious ornaments, adding that the missing keys increases the possibility of theft of jewellery from the treasury. Quoting media reports, the Leader of Opposition said the inventory prepared in 1978 had recorded 31 varieties of jewelleries, kept in outer chamber of Ranta Bhandar, 34 gold crowns and Ramanandi Chita, Markarkanti, Markat Chuni, 124 types of Kalinga diamond, 234 Manikya Chuni, 26 Baiurjy, 123 bhari necklaces, 15 bhari gold Mugar Muha Khadu, 37 bhari Padma Pakhuda, and many precious stones in inner chamber of the Ratna Bhandar which are yet to be counted.
The Ratna Bhadar of Shri Jaganath Temple at Puri had 120 kg of gold, 221 kg of silver 40 years back when the last inventory of the valuable was made. The BJP leader said the appointment of the judicial commission relating to inquiry about the missing key was worthless. He said although the Commission has submitted its final report to the government but unfortunately no action has been taken yet to open the Ratna Bhandar. He said out of the seven rooms of the Ratna Bhandar, three are being used for storing ornaments for various rituals and added that there is no clear picture of the condition of the rest of the rooms of the Ranta Bhandar. (UNI)
13 Views