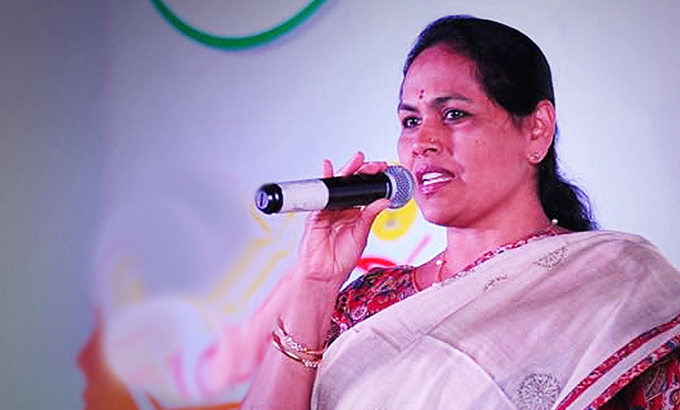 The BJP leader and Karnataka MP Shobha Karandlaje has mocked at the Congress over the news that AgustaWestland scam accused Rajiv Saxena and lobbyist Deepak Talwar have been extradited to India.
"Good news coming in Mitron, Friends of Congress nabbed by UAE officials and illegally extradited to India, BJP government reinforcing the trust of Common man," She tweeted.
In what is seen as a major progress made by probe agencies in their efforts to unearth the corruption in the Defence deals, Christian Michel's aide, Rajiv Saxena – co-accused in AgustaWestland VVIP chopper scam and Deepak Talwar – a corporate lobbyist – have been extradited from Dubai past mid night.
Rajiv Saxena, according to reports, had in December 2018 filed for an anticipatory bail plea in front of the Patiala House Court.
He failed to respond to summons by the ED, following which an extradition request was put.
Rajiv Saxena is a co-accused in the scam and is a Dubai based Chartered Accountant who had allegedly laundered kickbacks in the deal. He had been named in the ED chargesheet.
Deepak Talwar is accused of facilitating aviation deals and is accused of concealing income of over Rs 1000 crores.
Rajiv Saxena's wife Shivani Saxena was arrested from the Chennai airport in 2017 and is currently out on bail.
These fresh extradition have happened nearly two months after the extradition of Christian Michel, the alleged middleman in the AgustaWestland VVIP chopper case.
The Enforcement Directorate has alleged that Rajiv Saxena, his wife Shivani Saxena, and their two Dubai-based firms routed "the proceeds of crime" and integrated the amount buying the immovable properties and shares among others.(UNI)
310 Views