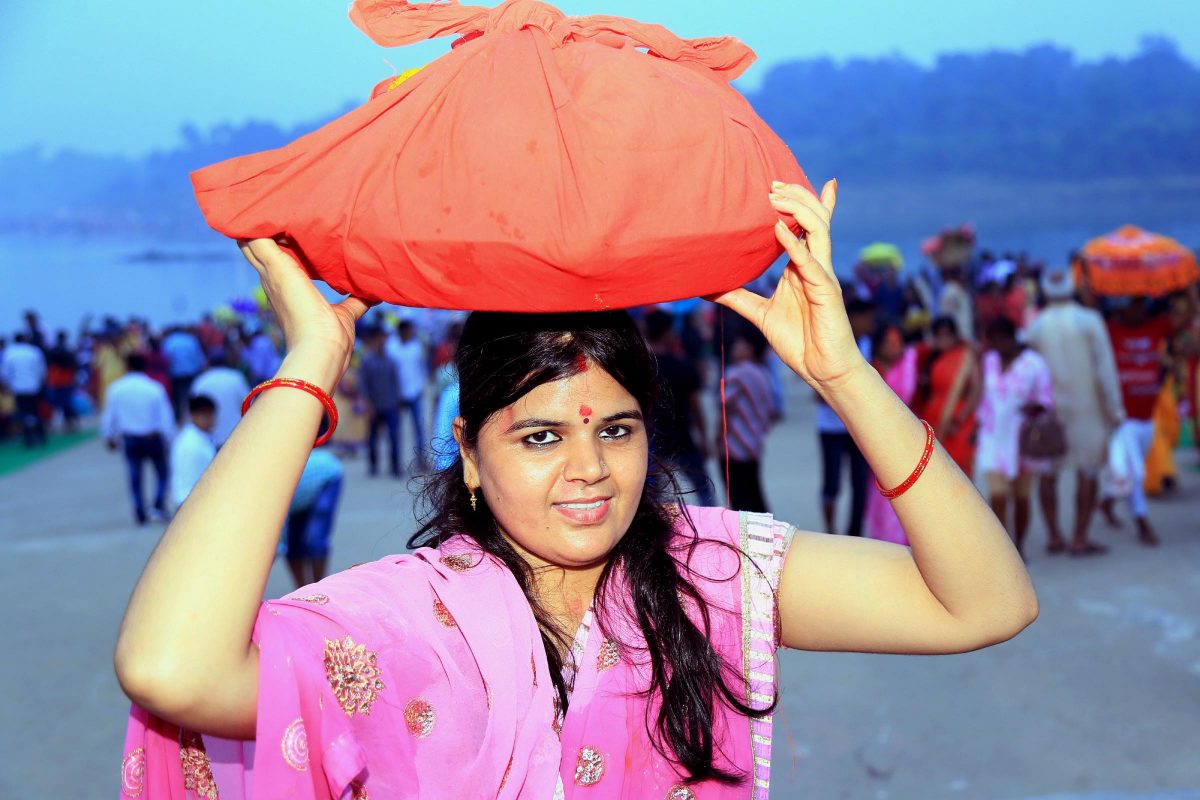 Gangtok, Nov 2 (UNI) Gangtok Thakurbari temple saw  big number of devotees before the Sun was on the verge of setting on Saturday. All the ladies dressed up beautifully for the occasion in  Sparkling Red and Greens arriving in big groups, stood  in the pond turn by turn, in the temple and made offerings to the Sun God along with Chhathi Maiya ,believed to be spouse of the Sun God,wishing for all they could.
The men also walked up to temple without shoes carrying a basket eachfull of fruits and other items required for Chhath rituals.At least five different types of fruits were offered to the Sun God on Chhath puja, including Bananas, Coconuts, Sugarcane, Pine Apples and Oranges. Ladies were seen sitting in front of their baskets, with recently harvested hands of Turmeric and Ginger also. It also indicates change of weather ,starting of Winters and need for Sun Shine.
The ladies have been fasting for whole day,but will be served tea, in the temple some sick would have.They will come back to temple next day in the morning before Sun rise to make offerings to rising Sun also. They will exchange Sweets including 'Thekuwa' and fruits to relatives and friends'.
Tags:
19 Views