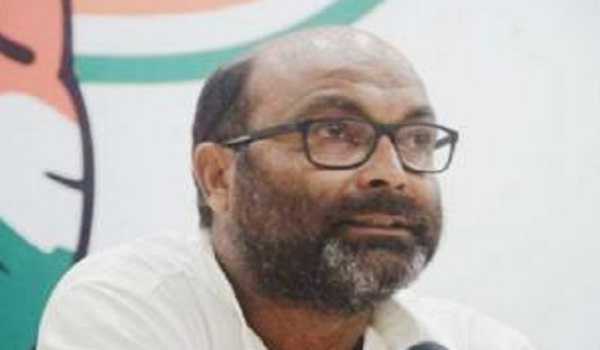 New Delhi, Oct 7 (UNI) The Congress on Monday carried out a reshuffle of its Uttar Pradesh unit, replacing Raj Babbar as PCC chief with Ajay Kumar Lallu and appointing Rampur MLA Aradhna Mishra Mona, the daughter of senior leader Pramod Tiwari, as CLP leader.
According to a release by AICC General secretary KC Venugopal, "Congress president has appointed Ajay Kumar Lallu as president of the UP congress committee ." He said that the Congress president has appointed Aradhna Mishra Mona as leader of the Congress legislature party.
As part of the overhaul of the UP congress unit, the Congress appointed four Vice Presidents including Laliteshoati Tripathi and Pankaj Malik. The revamped state unit will have 12 General secretaries, 24 secretaries.
It also included a 18 member advisory council to the General secretary which includes senior leaders Ajay Rai, Pramod Tiwari, Salman Khurshid, Rashid Avi and Nirmal Khatri. An eight member group for strategy and planning was also set up. It included leaders like Jatin Prasada, Rajiv Shukla and Imran Masood.
231 Views