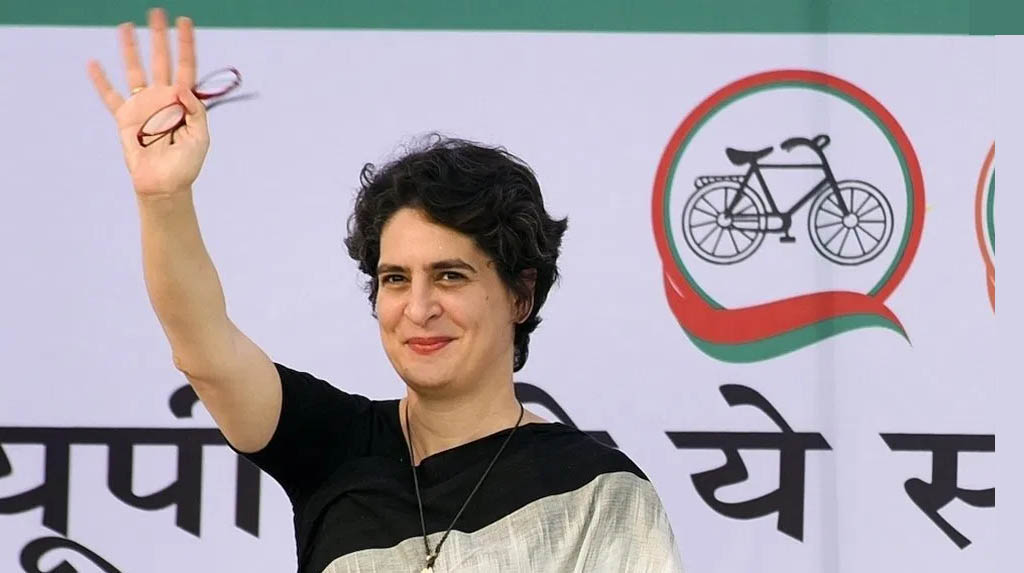 Lucknow: Congress General Secretary Priyanka Gandhi Vadra has asked party workers to celebrate the foundation day of the Congress on December 28 by hoisting the party flag in 60,000 villages of the state.
According to state Congress Surendra Rajput, "The party's state executive, district, city committees, block level bodies and nyay panchayats have been constituted and the Congress leadership is now setting up village level committees in 60,000 gram panchayats of the state. Priyanka Gandhi wants everyone of us to hoist the party flag in every city and village of the state."
Sources said that Priyanka's aide, Sandeep Singh, is camping in Lucknow and undertaking tours of the state to motivate the cadre in expanding the party and making its presence felt all over the state.
A Priyanka loyalist said, "The Congress had been hijacked by a powerful lobby which was exploiting the party for personal gains. Without their consent, nobody could organize any programme. While the Congress decayed, these leaders continued to flourish. Now their monopoly in the party has ended and the party leadership has allowed the young blood to take over."
He said that the committed village level cadres will be real message carriers of the party in the state.
Priyanka, as in charge of Uttar Pradesh, has been trying to revive the Congress in the state. The party's fortunes have hit rock bottom in the past two years. The party could retain only one seat, Rae Bareli, in the 2019 Lok Sabha elections and of the seven MLAs who had won the 2017 Assembly elections, only five remain with the party.
There has been a steady exodus from the party in Uttar Pradesh as infighting in party ranks intensifies.
The central and state leadership has chosen to turn a blind eye to the state of affairs in the state unit and senior leaders who have been trying to meet the party high command, claim that they have been denied an audience.
258 Views