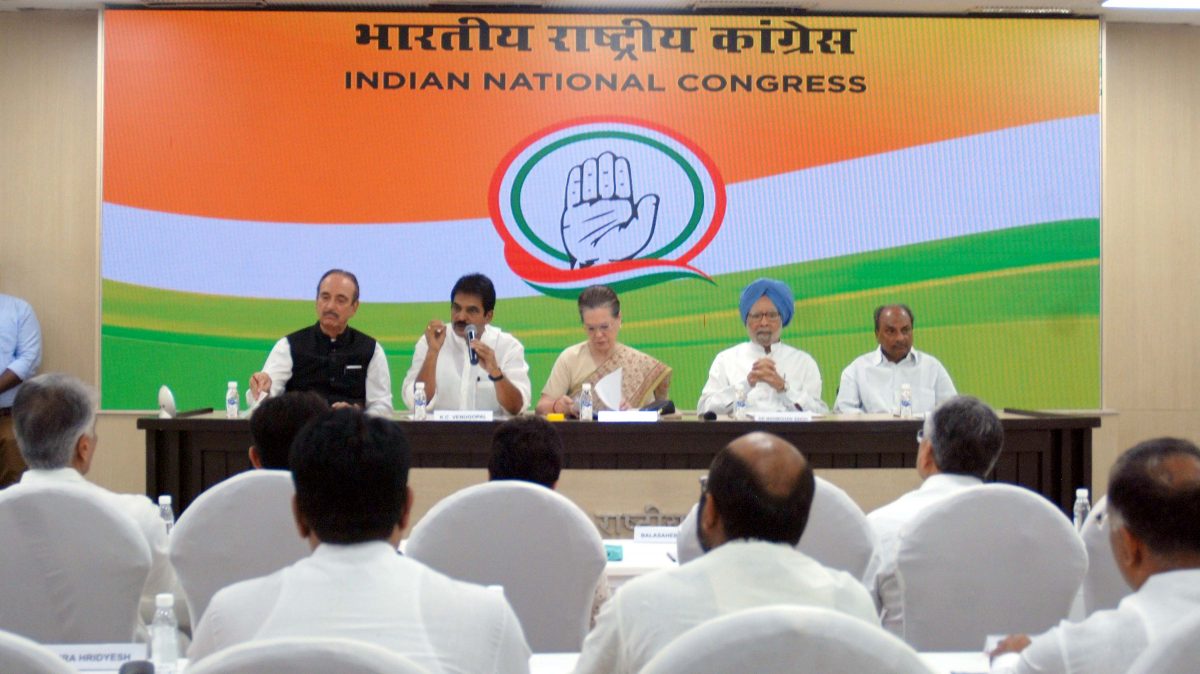 New Delhi: Amid the 21-day lockdown to contain the coronavirus pandemic, the Congress Working Committee (CWC) will meet through video link here on Thursday and review the government's response to the crisis.
The CEC meeting would start at 11 a.m. and adhere to the social distancing norm, Congress General Secretary K.C. Venugopal said, here on Wednesday.
The Congress has maintained that more should be done to help the people in distress.
In a letter on Wednesday, Congress chief Sonia Gandhi urged Prime Minister Narendra Modi to arrange 21 days advance payment for MNREGA workers.
Terming the cut in interest rates on small savings "irrational", the Congress has sought its rollback and introduction of a loan interest waiver scheme amid the worsening economic crisis.
"The government must waive interest on EMIs for the salaried middle class, farmers and others. This is no time to charge interest, but give extra to the people," said Congress spokesperson Jaiveer Shergill.
Congress leaders have also demanded second financial package and no retrenchment for the next six months.
232 Views