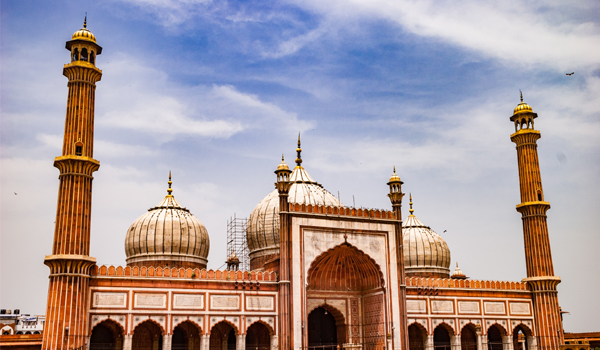 Friday prayers could not be offered for the ninth successive week in historic Jamia Masjid in downtown Srinagar and some other major mosques in Kashmir valley, where life remained crippled for the past two months due to strike against scrapping of Article 370 and Article 35 A.
However, prayers were allowed in mosques in the interior areas in the valley.
Official sources said that restrictions under section 144 CrPc remained imposed in downtown and other parts of Srinagar today to prevent protests after Friday prayers.
All gates leading to Jamia masjid remained closed and people were not allowed to enter the worship place. Hundreds of security forces have been deployed in and around the historic mosque to prevent assembly of people.
Meanwhile, roads leading to Jamia masjid, stronghold of moderate Hurriyat Conference (HC) Mirwaiz Moulvi Omar Farooq, were open for vehicular and pedestrian movement though security forces remained deployed in strength to prevent protests. "Friday prayers were not allowed for the ninth successive week in Jamia masjid. We haven't heard aazan (call for prayers) from the historic mosque for over two months and it is disheartening," Ramzan Shah, a resident of Nowhatta, told UNI.
Similarly, other major masjids in different parts of the valley were also closed for devotees. But, reports of offering Friday prayers came from smaller local mosques in the valley. (UNI)
Tags:
122 Views