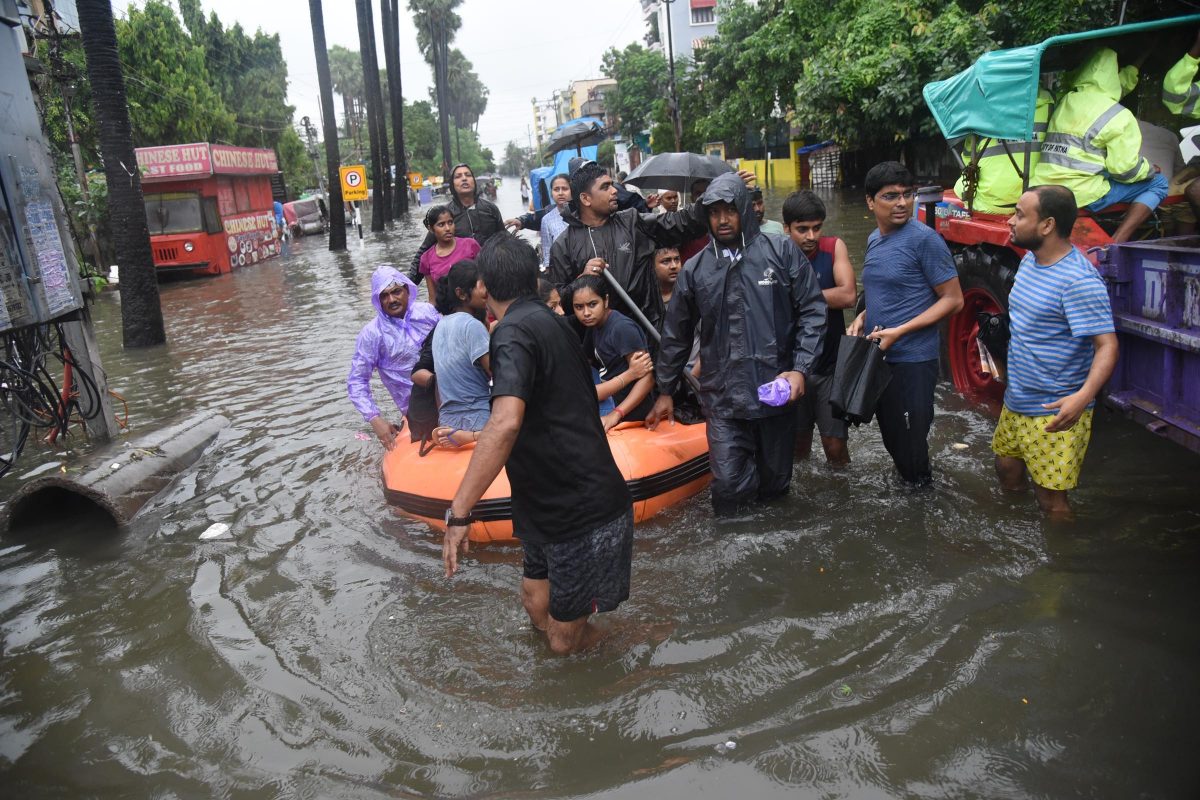 Patna, Sep 29 (UNI) There is no respite in sight for people of Bihar including those of the state capital as incessant rainfall continues to lash the state for second consecutive day today. The state is having heavy downpour for the last 36 hours swelling major rivers including Ganga as several districts of the state are now grappling with flood.
In the state capital, the problem of water logging is assuming dangerous proportion throwing life  of common people completely out of gear.Localities like Boring Road, Bailey Road, Patliputra Colony, Kankarbagh, Rajendra Nagar, Patna University, Mahendru, Gandhi Maidan, Dak Bunglow roundabout, Ashiana Nagar,  Jagdeo Path, Patna City and almost all other places of the state capital are facing acute problem of water  logging.
Places like road number 6 of Rajendra Nagar, Moin-ul-Haque stadium and its adjoining areas are presenting sight of flood. On the other hand, six rivers including Patna are overflowing the danger mark. The flood water has gushed into hundreds of villages in Bhagalpur, Darbhanga, Saran, Muzaffarpur and other  districts.
At least 10 people lost their lives in separate mishaps caused by heavy downpour in Bhagalpur and Patna districts today. Meanwhile, chief minister Nitish Kumar convened an emergency meeting and held discussions with senior officers and district magistrates of various districts on the second consecutive day today in view of incessant rainfall and subsequent flood.
45 Views