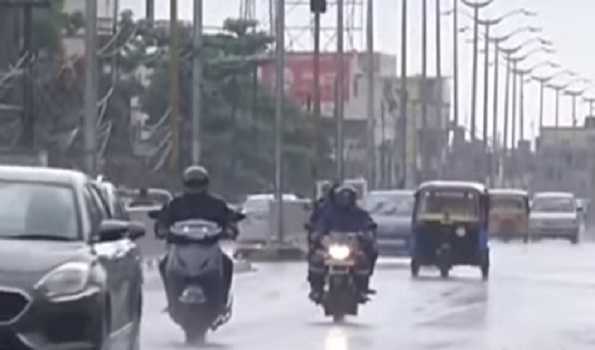 Incessant rains lashed several parts of Odisha since Tuesday inundating low lying areas and throwing normal life out of gear at many places.
The rains, triggered by a cyclonic circulation over central Bay of Bengal, forced the authority to declare closure of all schools in Puri, Ganjam and Gajapati districts today.
Met sources has already ssued orange warning (heavy to very heavy rainfall) in Mayurbhanj, Balasore,Bhadrak,Cuttack, Khordha ,Puri and Gajapati district and less intense yellow warning for Jajpur, Kendrapara, Jagatsinghpur,Nayagarh, Keonjhar, Kandhmal, Boudh and Dhenkanal district.
The Collectors of both Orange and yellow warning districts were alerted to and requested to keep the administrative machinery fully prepared to meet any possible flood, water logging which might arise in the event of heavy rainfall.
The District Emergency Operation centres in the districts were asked to operate round the clock and update the situation to the Statye Emergency Operation centres from time to time.
Met sources said capital city of Bhubaneswar recorded highest rainfall of 126 mm during the last 24 hours followed by Cuttack (107mm), Balasore(103mm)and Gopalpur ( 90.6 mm).
Residents of low lying areas in Cuttack, Bhubaneswar, Balasore and other places had a tough time as rain water entered their houses and roads were also flooded with knee deep water following incessant rains since yesterday.
Meanwhile, Met sources said rain will continue to pound for the next 48 hours in many places of the state due to the impact of the cyclonic circulation over the Bay of Bengal. (UNI)
23 Views