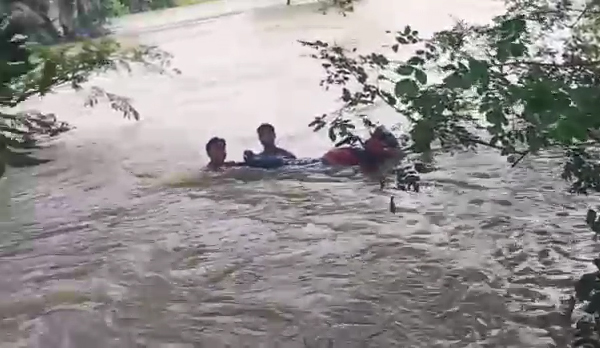 Bhubaneswar: The incessant rain triggered by a low pressure will continue to lash several parts of Odisha for the next 24 hours. The local meteorology department issued an orange warning for four districts-Balasore, Bhadrak, Jajpur and Mayurbhanja where heavy to very heavy rainfall is likely to occur at isolated places.
The weather office also issued a yellow warning for the districts of Sundargarh, Keonkjhar, Kendrapara, Cuttack, Jagatsinghpur and Khurdha and predicted that heavy to very heavy rainfall likely to occur at isolated places in these districts during the next 24 hours.
Some districts of the south, coastal and interior Odisha will also receive moderate rainfall during the next 24 hours and would gradually decline thereafter. In view of the possible rainfall, the district Collectors of Ganjam, Puri, Khurda, Jajpur, Keonjhar, Bhadrak, Balasore, Dhenkanal, Kendrapara and Jagatsinghpur have ordered the closure of schools and Anganwadi centres in their areas today.
Odisha Special Relief Commissioner Pradip Jena today said there was no report of any flood situation in the state except Jalaka river in Balasore. Sources said during the last two days eight districts received more than 100 MM of rainfall.
The state capital Bhubaneswar received a rainfall of 253 MM. At least three blocks received rainfall of more than 200 MM. The Binjharpur block in Jajpur district received record rainfall of 239 MM of rainfall. Mr Jena said all major rivers of the state except Jalaka were flowing below the danger mark.
He ruled out the possibility of any cyclone hitting the state on October 28 next and appealed to people not to believe the rumour doing rounds in social media.
Tags:
8 Views