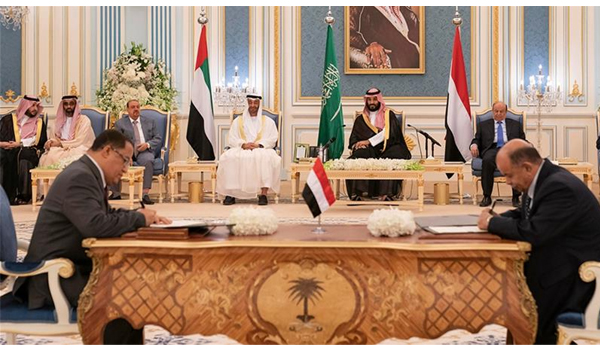 India on Monday welcomed the Riyadh Agreement which was concluded internationally recognized Yemen Government and Southern Transitional Council in Riyadh on November 5.
In response to a query on India's position on Riyadh Agreement, Ministry of External Affairs Spokesperson Raveesh Kumar said, "India welcomes the signing of Riyadh Agreement between the Yemeni Government and the South Transitional Council on November 5 in Riyadh."
"India hopes that it will lead to an early settlement of conflict resulting in peace, progress and prosperity of people of Yemen. India continues to provide humanitarian assistance to Yemen," he added.
The agreement will result in a government reshuffle to include the separatists with equal representation, and their armed forces will be placed under government control.
All military and security forces will be incorporated into the defence and interior ministries.
7 Views