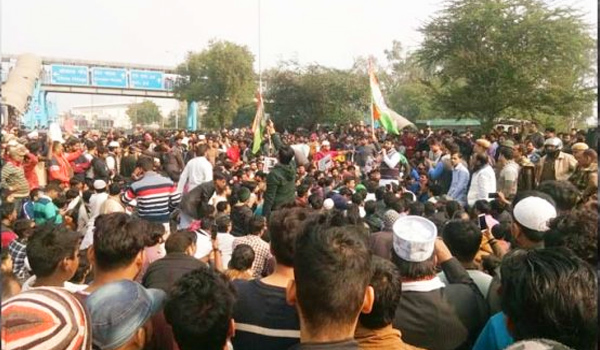 New Delhi, Jan 8   Stating that Delhi Police had responded promptly after receiving a written request from JNU administration on January 5, Deputy Commissioner of Police Devender Arya claimed on Wednesday that investigation into the Sunday's violence, was on track.
Arya, who visited JNU campus on Wednesday, said that the cases have been transferred to the Crime Branch and situation on campus is well within control of the police administration.
He said that apart from video footage and phone call data, the help of social media platforms is also being sought to investigate the violent incidents that rocked the campus on January 5.
He said that police in uniform are deployed outside JNU campus while police in civil dress were stationed on campus as per request made by JNU administration.
JNU and its vicinity have been the scene of protests and counter protests following the assault on Sabarmati hostel inmates on campus by groups of masked people. The pro-left student unions and ABVP have been accusing each other over the attacks.
228 Views