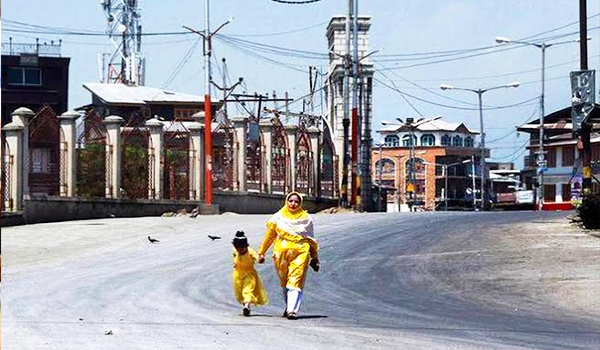 Srinagar, Dec 2: Life is slowly limping back to normal in the Kashmir valley, where internet and pre-paid mobile services remained snapped since its statehood was revoked on August 5.
Meanwhile, there was still no relief for detained top mainstream leaders, including three former Chief Ministers Dr Farooq Abdullah, his son Omar Abdullah and Mehbooba Mufti besides ex-ministers and legislators.
Several shops and businesses have started functioning during morning before closing again in the afternoon. They normally run for four to five hours a day for the past three months.
However, the cold weather has further forced the businesses down there to start late in the morning and shut down during afternoon.
A large number of security forces still remain deployed in the summer capital to prevent any untoward incident.
Similar reports were also received from other parts of the valley.
Good number of public transport, including the buses and other vehicles of State Road Transport Corporation (SRTC), are now plying almost on all routes normally. Cabs, passenger buses and other vehicles besides private cars and two wheelers are now hitting the road since morning till late in the night, leading to frequent traffic jam on busy routes. However, schools and university buses remained off the roads.
21 Views