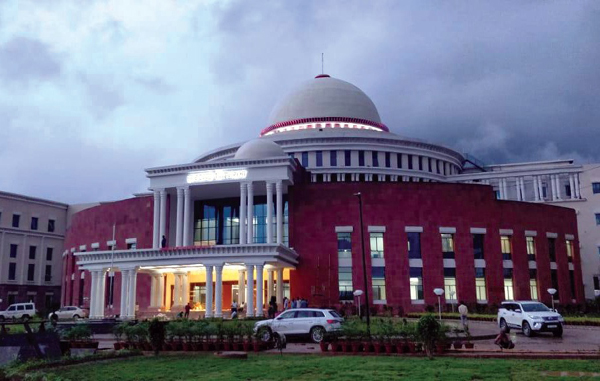 Ranchi, Nov 4 (UNI) In a done deal, the opposition parties in the state including the Congress and the RJD have decided to contest the Assembly Polls under leadership of JMM's Hemant Soren. However this Mahagathbandhan will not be as per earlier imagined as JVM(P) led by former chief minister Babulal Marandi has decided to go alone in the polls after it was allegedly offered less than acceptable seats by the JMM and the Congress.
It is most likely that the entire picture will come out in open either by Thursday or Friday as the JMM has already decided to release the first list of candidates for the elections on November 8. JPCC chief Dr Rameshwar Oraon today said talks with Mr Marandi in order to bring him together in the folder but its chances are slim as Mr Marandi is demanding at least 20-22 seats from the camp where as he was being offered only 10-22.
As per the deal, agreed JMM will contest 40-42 seats, Congress 28-30 seats while 5 seats have been left for RJD and another 5 are in the offing for the Left parties provided they too decide to come onboard. Meanwhile, the leaders of the left parties have called for a meeting on November 5 in which they would be taking a call on the alliance.
Over the issue of Pradeep Yadav and Bandhu Tirkey who have been sidelined in the party, the leaders of Mahagathbandhan have agreed to keep them in their side even when Mr Pradeep Yadav is not able to join the JMM. It has been agreed that whether both of them can join JMM or if not their candidature will be backed up by the Mahagathbandhan on the seats from where they will be contesting.
Tags:
17 Views