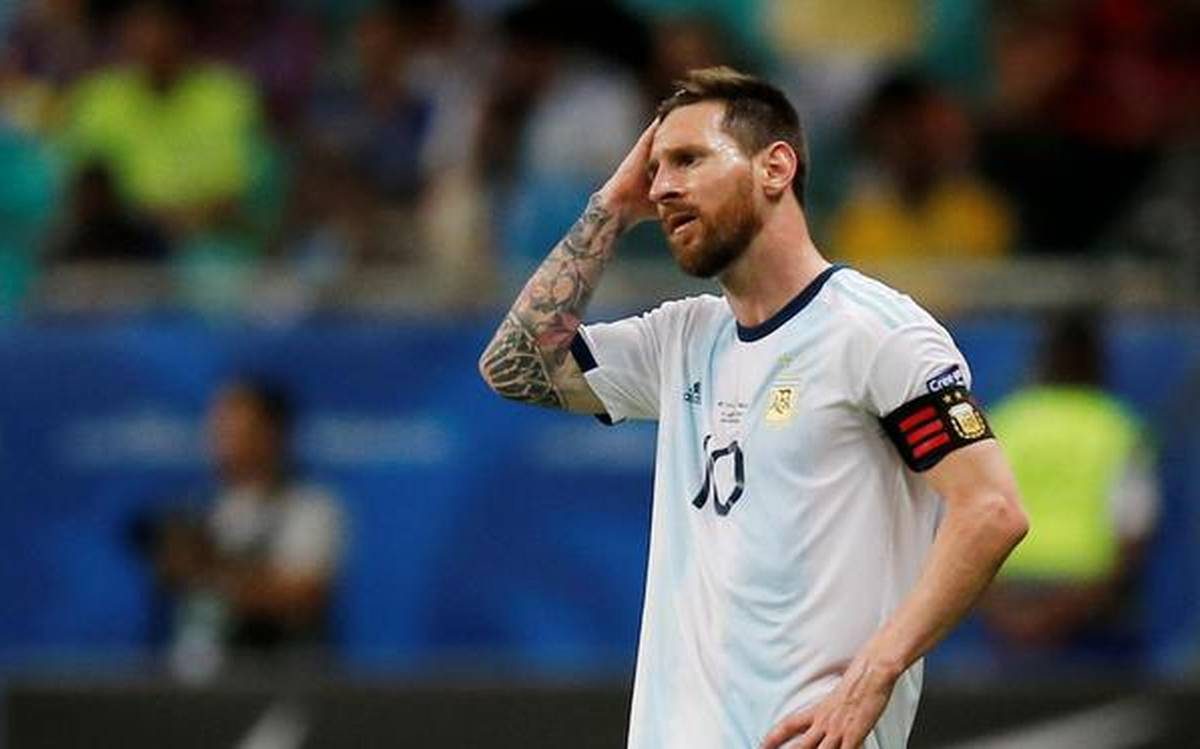 Argentina captain Lionel Messi criticized the state of Brazil's Copa America pitches after his team secured a berth in the competition's knockout phase with a 2-0 win over Qatar on Sunday.
The uneven and patchy playing surfaces have drawn complaints from a number of players and officials, including Argentina manager Lionel Scaloni and Uruguay striker Luis Suarez.
"All of the pitches that we've played on have been very bad," Messi told reporters after Lautaro Martinez and Sergio Aguero netted in each half at Arena do Gremio.
Messi's best scoring chance came in the 72nd minute when he sent a shot flying into the stands while unmarked from 10 yards.
"It's very difficult to play [well] when the pitch is like that. You always have to stop the ball," the five-time Ballon d'Or winner said.
The result set up a quarterfinal berth for Argentina against Venezuela at Rio's Maracana stadium on Friday.
Messi said the Albiceleste are now feeling more confident after securing just one point from two matches prior to Sunday's fixture.
"We needed a game like that for everyone's peace of mind, for our confidence and to make sure we made it to the most important stage of the tournament," he said.
Tags:
15 Views