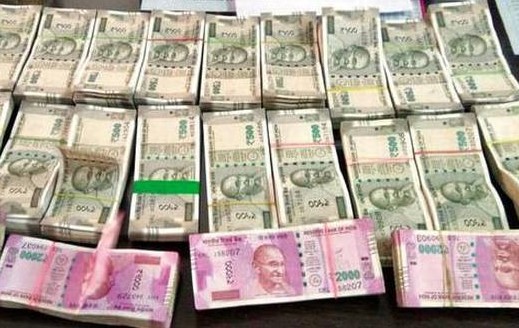 Chandigarh, Oct 20 (UNI) The Chief Electoral Officer, Haryana, Anurag Agarwal informed that after the implementation of the model code of conduct in the state for October 21 assembly elections, the Police, Income Tax and Excise and Taxation Department so far have recovered liquor, cash , intoxicant substances and other items worth Rs 24,70,2, 747 in the state.
He informed that 401438 liters of liquor worth Rs 10 crore 98 lakh 37 thousand 626 have been seized by the Police and Excise Department. He said so far 288232 liters of liquor has been seized by the police, which is worth 7 crore 8 lakh 20 thousand 280 rupees. He informed that 113206 liters of liquor has been caught by the Excise Department, which is worth 3 crore 90 lakh 17 thousand 346.
He said so far, drugs and narcotics substances worth Rs 3 crore 93 lakh 78 thousand 8 rupees and an illegal cash amount of 6 crore 15 lakh 94 thousand 114 have  been seized by the police. Apart from this, silver worth Rs 4 lakh 14 thousand 929 and other items used to lure voters is valued at Rs 52 thousand 350 and 2, 94, 25,720 illegal cash have been confiscated  by the Income tax department.
11 Views