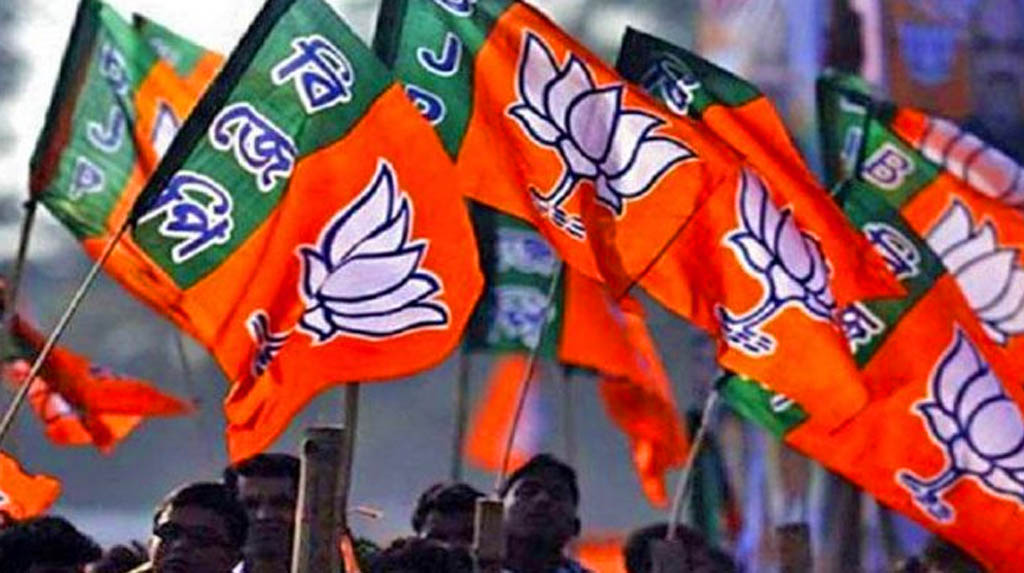 Gandhinagar:  A BJP legislator in Gujarat has demanded a law on the lines of the one enforced in Uttar Pradesh against illegal religious conversions to tackle what he called 'love jihad' cases in the state.
Dabhoi MLA Shailesh Mehta said in a public statement that he will shortly propose to the Gujarat government to bring forth a stringent law against 'love jihad'.
"A stringent law against 'love jihad' will be brought in every state where the BJP is in power. Gujarat is the first state to believe in Hindutva — so obviously a law against 'love jihad' will be brought forth here too. There are so many 'love jihad' incidents happening in Gujarat. So a strict law should be framed in Gujarat in all circumstances," he told the media.
Later, he told a local news channel: "There are so many such incidents happening across the country. The Yogi government in UP brought a law regarding this issue. Similarly, a stricter law than the one in UP should be enacted in Gujarat. Shortly, I will meet Chief Minister Vijay Rupani, his deputy Nitin Patel and Minister of State for Home Pradeepsinh Jadeja and put forth the proposal in writing."
"For some time, underage Hindu girls have been lured into the trap through fake Hindu names… this has happened in Vadodara city and the district… I have not received any individual complaint as yet, but there are so many complaints registered with the police. Recently, a man named Taufiq impregnated a 15-year-old Hindu girl. A complaint in this regard was registered with the police," added Mehta.
He said that the under the proposed law, family of young women who wish to convert should be informed three months in advance to the inter-religion marriage. "The parents should get time to convince their daughters, and if girls are underage, the law should provide for hanging of culprits," the BJP MLA said.
On November 28, Uttar Pradesh Governor Anandiben Patel gave her nod to the ordinance on religious conversions promulgated by the Yogi Adityanath government, paving the way for its enforcement across the state with immediate effect.
The Uttar Pradesh Prohibition of Unlawful Conversion of Religion Ordinance, 2020, was sent to the Raj Bhavan for necessary action after the Cabinet approval.
According to the ordinance, change of religion of a woman solely for the purpose of marriage will lead to the annulment of such marriage. As per the ordinance, for religious conversion, parties concerned will have to declare before prescribed authority that such change of religion is totally voluntary.
The parties concerned will have to inform the District Magistrate two months in advance on the prescribed pro forma regarding the plan to change one's religion. Violation of the provisions are punishable by jail terms ranging from six months to three years.
Those involved in the change of religion of a woman solely for the purpose of marriage will be jailed for terms ranging from one to five years.
232 Views