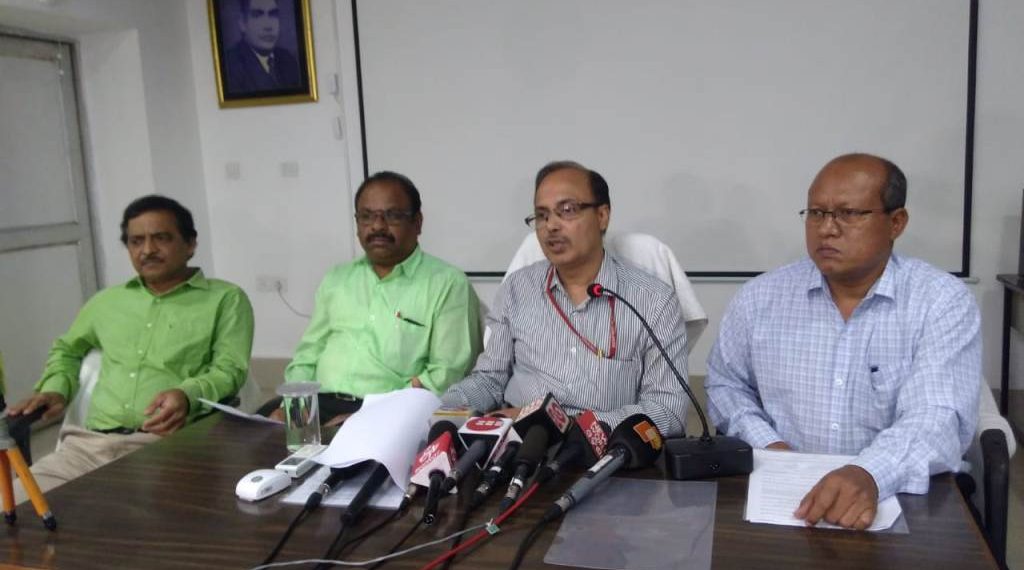 Samikhsya Bureau
Odisha Postal circle has targeted to open 133 new branch Post offices in 15 Left Wing Extremists affected districts during this financial year. Odisha Postal Circle General Manager Santosh Kumar Kamila told news persons here  today that out of 133 branch post offices 40 have already been opened and the rest 93 would be opened by March 20 next year.
Dr Kamila  was speaking on the World Post Day  and the National Postal  week  which kick started throughout the country today. He said the Odisha Postal Circle would observe  October 10 as Banking day, October 11 as Postal Life Insurance Day, October 12 as  Philately Day, October 14 as Business Development Day and October 15 as the Mails day to create awareness about the role of postal sector and its contribution to the socio-economic development of the country.
The General Manager said  so far 40 branch post offices had already been opened in the Maoist affected districts of  Sambalpur, Sundergarha and Bolangir districts. The branch Post offices would be opened in Gram Panchayat Headquarters where there was no post offices.
The Minister of Home Affairs would provide around Rs 54,000 for opening of each post office, he said.  During the week long Postal week  road shows would be organized  and publicity vans would move across the state to sensitise people about various services offered by the department of posts,the  General Manager said . During the current financial year under Mera Abhiman-Saksham gram Initiatives Odisha Circles became  the top achiever in the country  with the achievement of 753 villages as  Saksham gram against the target of 66 villages.
He said the circle has registered a 10 per cent growth in speed post business last year compared to the previous year. For 2018-19, Odisha Postal Circle has  got the best speed Post growth under D Category states and the Champion award for overall best performances amongst the  circles in " Y" category states.
Tags:
23 Views