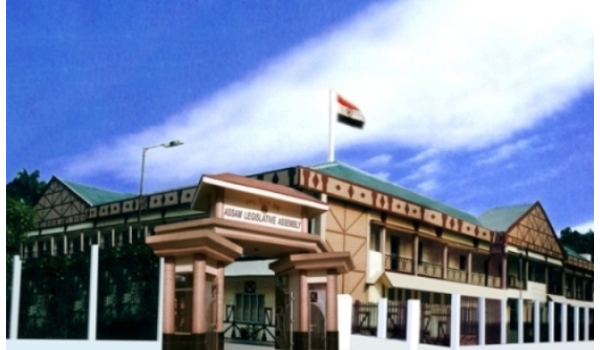 Guwahati, Nov 28(UNI) The Winter Session of the Assam Legislative Assembly got off to a noisy start today with the Opposition staging a walk out from the House, demanding a discussion on the National Register of Citizens (NRC) and the Citizenship (Amendment) Bill (CAB).
The main Opposition Congress tried to raise the matter at the start of the Question Hour, with former minister and Congress MLA Ajanta Neog seeking permission from the Speaker to discuss the issues.
Speaker Hitendra Nath Goswami refused to allow any discussion at that moment and asked the Congress to raise the issue after the Question Hour. The unrelenting Congress MLAs took to their feet, and joined by the other Opposition party, All India United Democratic Front (AIUDF), they stormed into the Well of the House.
The Congress and AIUDF MLAs displayed placards opposing the BJP-led state government's purported move to reject the updated NRC and also demanded scrapping of the CAB.
With the Speaker remaining firm on his position and the Question Hour progressing in the midst of the sloganerring, the Opposition MLAs staged a walk out. Once outside, the Congress MLAs laid down in the corridor, blocking the entrance of the House.
Former three-time CM Tarun Gogoi and Leader of the Opposition Debabrata Saikia also joined the protest in the corridor.
17 Views