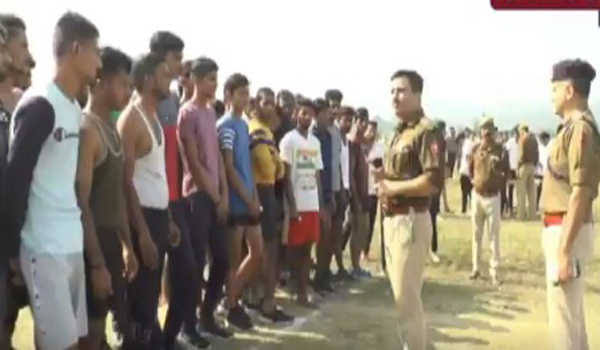 Jammu, Nov 3 (UNI) More than 40,000 youth got themselves registered for Army's recruitment rally being organised in bordering Samba district of Jammu and Kashmir. On the first day of the rally on Sunday, around 3000 youth attended the physical test. The rally is being organised for three bordering districts including Samba, Jammu and Kathua.
Army's Gurj Division with District Administration and Police, taking care of the rally while participants are very enthusiast in taking part in the rally being organised from November 3 to 12. "Large crowd of youth is attending the rally and we have 44,000 registered youth from all the three districts," Col Devendra Anand, Jammu based Ministry of Defence Spokesman here said.
He added that youth has been appealed to stay away from yours, adding, "there is complete transparency in the recruitment process and everything is being monitored on computerised basis so that no undue benefit is given to anyone."
The spokesman further added that the participants should not give money to any tout as there is a complete transparency in the recruitment process and final selection is to be done only after physical, written and medical tests.
49 Views