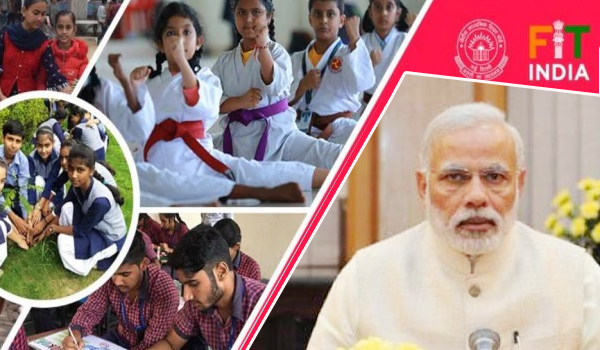 New Delhi, Nov 24 (UNI) Prime Minister Narendra Modi on Sunday highlighted Central Board of Secondary Education's Fit India initiative and urged the schools to follow the same this December.
During his talk in today's edition of the 'Mann Ki Baat ' PM urged the schools across the nation to observe the Fit India Week in the month of December
There will be several programmes organised as part of this initiative in the schools wherein the teachers , parents and students can participate together..
Modi further said that Fit India does not mean restricting one's self to the mobile app or monitoring of health through applications or on paper plans , but, actually sweating it out in real and also monitoring the food habits that have a very important impact on an individual's health.
Main focus should be on building a habit doing some activity of choice and following it, PM stressed. He said that schools can take part in this initiative and can go to the fit india portal and register that they have participated in the initiative and further can earn ratings accordingly.
45 Views