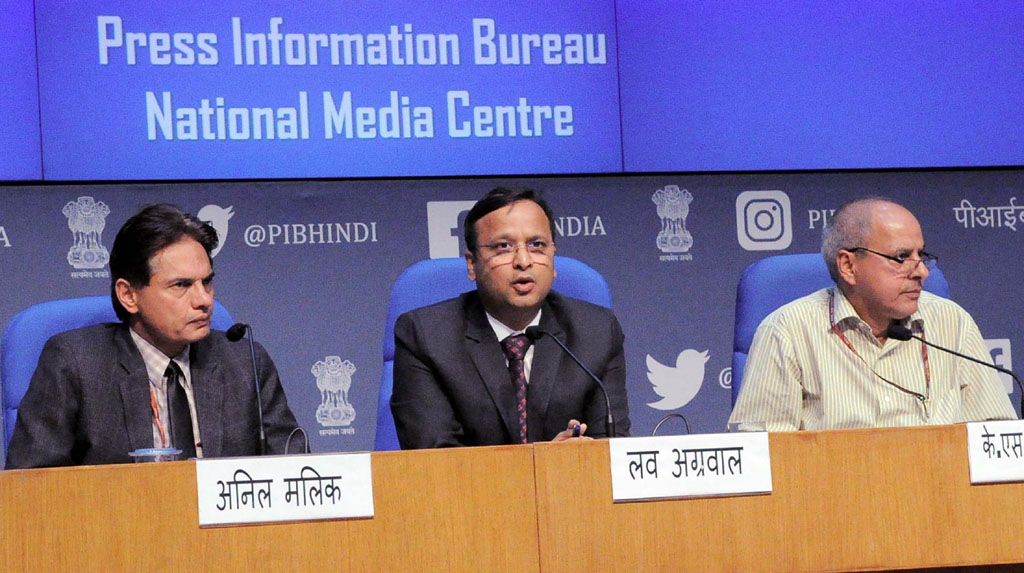 New Delhi: The Ministry of Health and Family Welfare on Tuesday said the country had fewer corona cases than in other countries. "Thousands of new cases and hundreds of deaths are being reported every day in various countries. In India 1,071 confirmed cases and 29 deaths have been reported so far," said Joint Health Secretary Lav Agarwal told media.
"At least 92 new confirmed cases and 4 new deaths have been reported in 24 hours," Agarwal said.
The Health Ministry had done a trend analysis based on number of cases and deaths reported in the country per day and found that the rate of transmission was much less than that in developed countries, given that the density of population in those countries is also lower than India.
"We have observed a trend that in our country, it took 12 days for the cases to reach up to a thousand from one hundred. On the other hand, in other countries, 3,500, 5,000, 6,000 and as high as 8,000 cases have been reported in this time-frame. These are developed countries and have less population than India," said Agarwal.
The Joint Health Secretary said it could happen due to collective pre-emptive measures and focused actions such as social distancing and lockdown taken by the government and cooperation of the people.
"But as I said that this is a battle which we have to fight every day and we are dealing with infectious disease, if even one person shows carelessness, all our efforts will go waste," said Agarwal.
"Right now we are relatively at a better stage," said Agarwal.
He said the Indian government did not wait for any world health body to take any stand on the coronavirus outbreak and started taking containment measures even before it was declared a Public Health Emergency of International Concern.
"Did we wait for the World Health Organisation to announce it a Public Health Emergency of International Concern? We had started taking containment measures 13 days before," said Agarwal.
When asked if the Markaz episode in Delhi, the Joint Health Secretary said: "With respect to the Nizamuddin area, we all need to understand that this is not the time for fault-finding. What is important is to take action as per our containment process in whatever areas we find a case."
Defining the hotspot as per the protocol, Agarwal said "as soon as even one case is reported, for us that area becomes a hotspot and we start taking measures. If two or three cases are reported from the same area, we can accelerate our efforts. The concept of hotspot area is dynamic."
221 Views