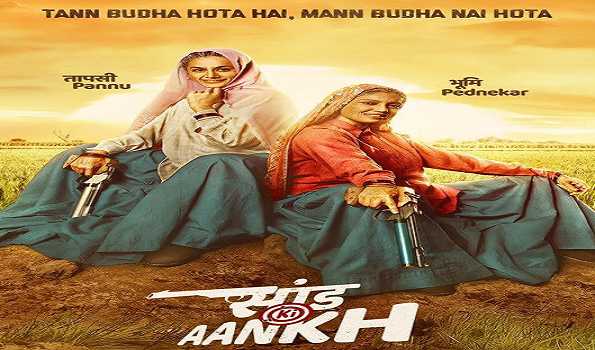 Uttar Pradesh government has approved the proposal for giving state Goods and Services Tax (GST) exemption to the Bollywood film 'Saand Ki Aankh,' which has been made on the life of Shooter Dadi of Baghpat district.
State cabinet meeting, headed by Chief Minister Yogi Adityanath, here on Tuesday gave its nod for GST waiver to this feature film which has also been shot widely in the state.
The film features Taapsee Pannu, Bhumi Pednekar, Viineet Singh, Prakash Jha and had been directed by Tushar Hiranandani.
The film is based on the life of India's oldest sharpshooters, sisters-in-law Chandra Tomar( 83) and her sister-in-law Prakashi (81), popularly known as Shooter Dadi in the country.
They learnt shooting at the age of 60 years and became one of the best shooters of the country.  (UNI)
21 Views