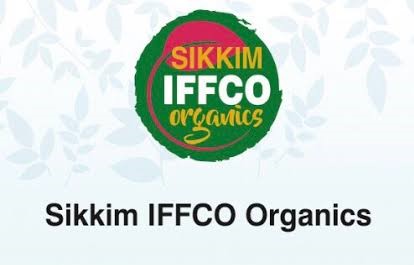 New Delhi, Nov 8 (UNI)  IFFCO's organic arm Sikkim IFFCO Organics Ltd on Friday singed two MoUs with US and Croatian companies to promote Organic and Biodynamic Farming and Demeter Certification in Sikkim, the area of operation of Sikkim IFFCO. Blossoms Biodynamics from California, USA and Centar Dr Rudolfa Steinera from Croatia are the two Organizations working for organic agriculture.
The MoU was signed at ongoing Organic Trade Fair – Biofach India in presence of Petar Ljubicic, Ambassador Extraordinary and Plenipotentiary of Republic of Croatia in India. "This mutual agreement is a part of Organic communities commitment for Sustainable Agriculture in Sikkim. This will also help in assisting Sikkim IFFCO for biodynamic agricultural production, an agriculture for future and promote Demeter certification for its products in Sikkim," an official release said here.
Also, it will help in creating new livelihood opportunities for local farmers and support the company in marketing its products globally specially in United States and European Union including Croatia. Special focus will be given on advertising and exploring the options for promotion in the mutual web spaces. The major commercial crops in which Sikkim IFFCO operates are Cardamom, Ginger, Turmeric and Buckwheat with the initial project cost of Rs 50 Crore.
The first MoU was signed by Mr. Mayank Parihar, COO, Sikkim IFFCO Organics and Mr. Gene Gollogly, International Director, Blossoms Biodynamics, USA. BLOSSOMS BIODYNAMICS will help by giving its advisory services for the marketing & distribution in the US markets. Together both players will collaborate in their common projects.
Second MoU was signed by Mr. Mayank Parihar, COO, Sikkim IFFCO Organics and Mr. SC Dijana Posavec, Director, Centar Dr. Rudolfa Steinera, Croatia.
Tags:
13 Views