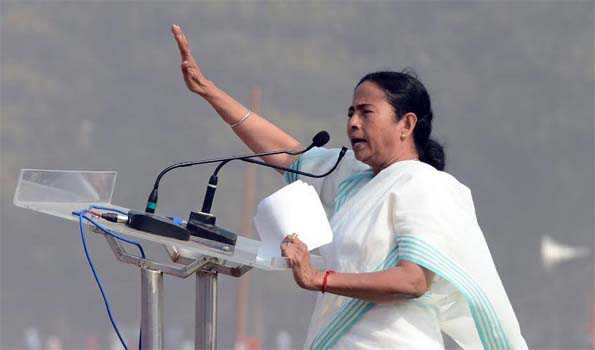 Kolkata, Nov 28 The ruling Trinamool Congress (TMC) on Thursday swept the bypolls to the Assembly constituencies of Kaliaganj, Kharagpur and Karimpur. Out of the three, the Karimpur seat was held by Trinamool MLA Mahua Moitra, who resigned after being elected to the Lok Sabha.
In Kaliaganj, Trinamool candidate Tapan Deb Singha won by a margin of 2,304 votes. In the 2019 Lok Sabha elections, BJP had a lead of over 56,000 votes in this assembly segment. In Kharagpur Sadar, the seat vacated by the BJP State President, Trinamool has won by a margin of 18,747 votes. The BJP had a lead of nearly 45,000 votes in this seat during Lok Sabha elections. In Karimpur, Trinamool has taken a healthy lead of over 25,000 votes in the initial rounds of counting.
Chief Minister and TMC supremo Mamata Banerjee has termed this win as a victory of the people. She said, people have rejected the arrogance of BJP.
33 Views