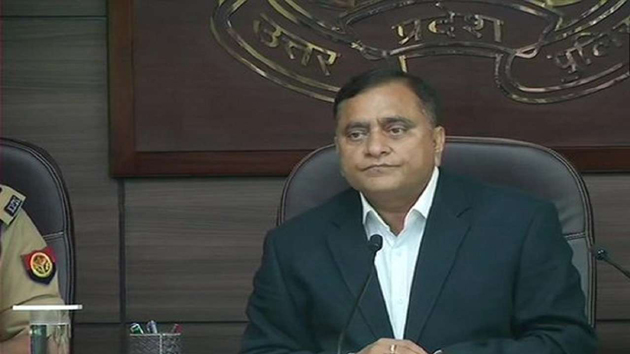 Uttar Pradesh police on Monday announced a reward of Rs 5 lakh on the head of the two criminals, who brutally murdered Hindutva leader Kamlesh Tiwari on Friday, after several efforts of the state police to nab them went in vain. The Special Investigation team(SIT) set up by Chief Minister Yogi Adityanath, had even visited Bareilly and Moradabad but were still clueless about the two criminals, who fled by a train after the murder. State DGP O P Singh on Monday announced a reward of Rs 2.50 lakh each on the two criminals after the police failed to trace them after three days.
According to sources, the SIT got information that the criminals visited a hospital in Bareilly for treatment when one of them got injured during killing of Tiwari. But when police reached the hospital, the criminals gave them the slip on Saturday morning. Thereafter, the mobile phones of the criminals were switched off and they were traceless.
Meanwhile, UP police had brought the three conspirators Maulan Mohsin Sekh Salim ( 24), Faizan ( 22) and Rashid Pathan( 23) in Lucknow on a remand. The three were brought to Lucknow from Ahmedabad by air on Monday morning and taken to an undisclosed place for interrogation.
Hindu Samaj Party president Tiwari was stabbed to death by two criminals at his Khurshidbagh residence in the state capital on Friday. Police had maintained that the derogatory statement made by Tiwari in 2015 against Prophet Mohammad was the main reason for the killing. UP CM Yogi Adityanath too met the family members of the deceased at his residence here on Sunday and assured all security and financial help to them. (UNI)
Tags:
14 Views