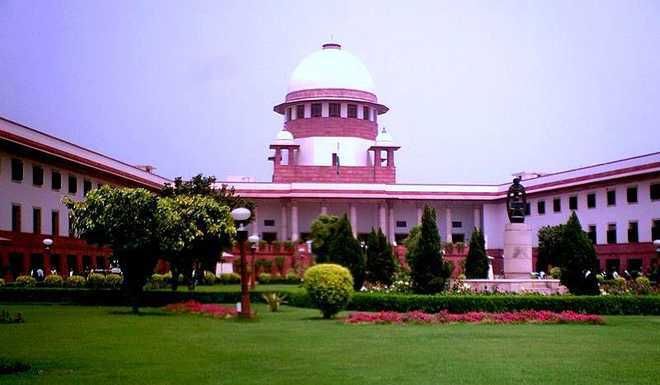 The Supreme Court, in its interim direction, on Tuesday granted bail to Bharatiya Janata Party youth wing leader, Priyanka Sharma, subject to her tendering an unconditional apology in writing immediately after coming out of jail in connection with alleged sharing of a morphed image of Bengal chief minister Mamata Banerjee.
Sharma had approached the apex court seeking bail in the case, which was granted by a vacation bench, headed by Justice Indira Banerjee.
The bench also issued notice to the Bengal Government seeking its response on whether a political leader can be prosecuted for sharing an alleged objectionable post, which is a kind of political satire.
During the arguments and submissions in the case, the bench observed that Ms Sharma should tender an apology.' This is not done. Is there any difficulty on her part tendering an apology?'
The Supreme Court also observed that there may be a larger issue to delve into, but at present she has to apologise for her act.
Senior advocate, Neeraj Kishan Kaul, appearing for the plaintiff, submitted that this was an instance of gross violation of constitutional rights. "How can Sharma be arrested in the case," Kaul said and sought bail for his client. The counsel mocked, "Fourteen days judicial custody for sharing a meme?" (UNI)
15 Views