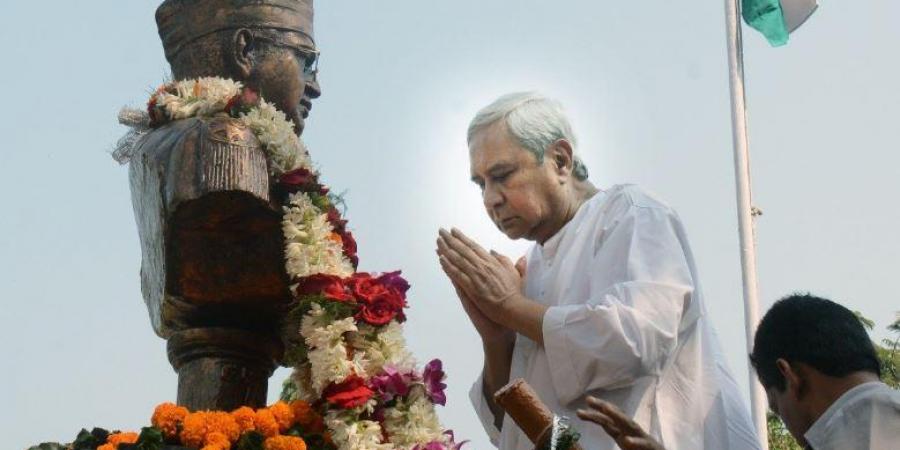 The Samikhsya Bureau
BHUBANESWAR: Chief Minister Naveen Patnaik offered rich tributes to Netaji Subhas Chandra Bose on his 125th birth anniversary celebrations at the legend's birthplace of Cuttack city on Saturday.
To mark the special occasion in a befitting manner, the Chief Minister laid foundation stone for an ultra-modern bus terminal in the millennium city named after Netaji.
"Today, with the laying of the foundation stone for the Cuttack Netaji Bus Terminus begins the year-long celebrations of the 125th birth anniversary of Netaji. I am sure this bus terminus will achieve international status," he stated.
After offering tributes to Netaji, the Chief Minister unfurled the National Flag at the Netaji Museum in Odia Bazar – the legend's birthplace – and then laid the foundation stone of the Netaji Bus Terminal at Khannagar.
The state-of-the-art terminus is planned to be constructed on 12 acres of land at the cost of cost of Rs 65 crore.
The terminus will have enough space to accommodate 180 buses at a time.
There will be information kiosks on Netaji at the terminus, so that the public will be reminded of his legacy.
The terminus will also showcase Odisha's rich art and crafts of Odisha.
Union Minister for Petroleum and Natural Gas, Dharmendra Pradhan also paid tributes to Netaji by garlanding his statue at the Janakinath Bhavan in Odia Bazaar.
"Netaji's valour and sacrifice will remain a source of inspiration for the younger generations for years to come," he stated.
221 Views