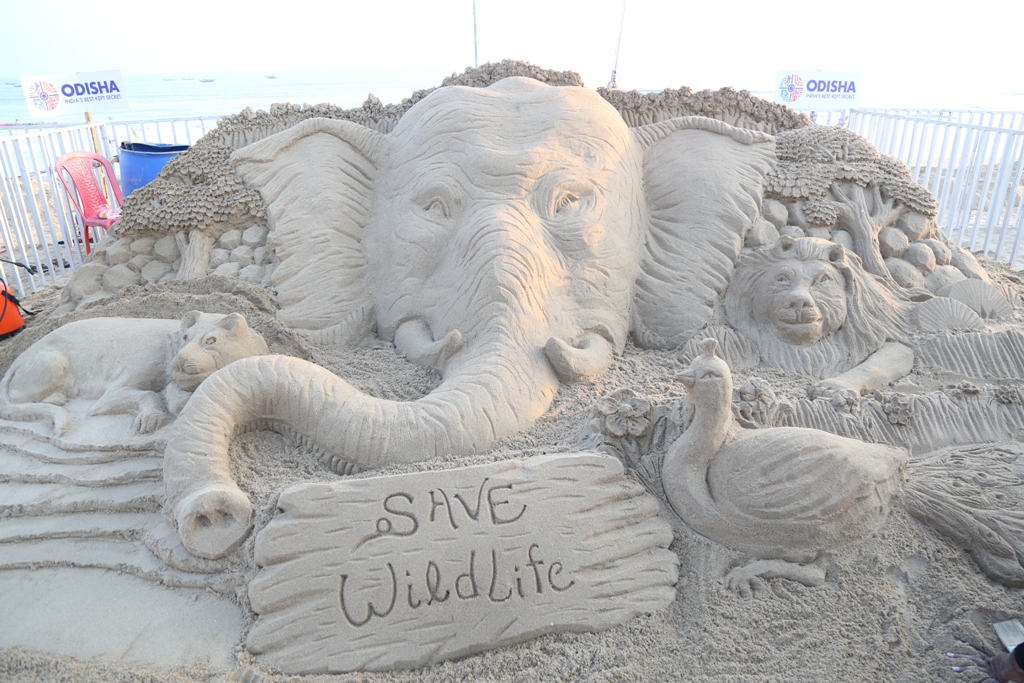 Konark: Odisha's 700-years-old sand art tradition has emerged as the principal attraction for the visitors to the annual Konark Festival being hosted here by Odisha Government's Department of Tourism.
While the Konark Festival is being staged since 32 years, the annual International Sand Art Festival is being organised at the Chandrabhaga beach here by Odisha Tourism since nine years during the same dates.
While the participating sand artists of the ongoing festival focussed on awareness about Covid-safety measures through their sculptures during the first two days, the third day of the festival on Thursday revolved round their concern for the endangered wildlife.
Majority of the sculptures made an earnest appeal to the public to save wildlife through their elegantly crafted sand sculptures.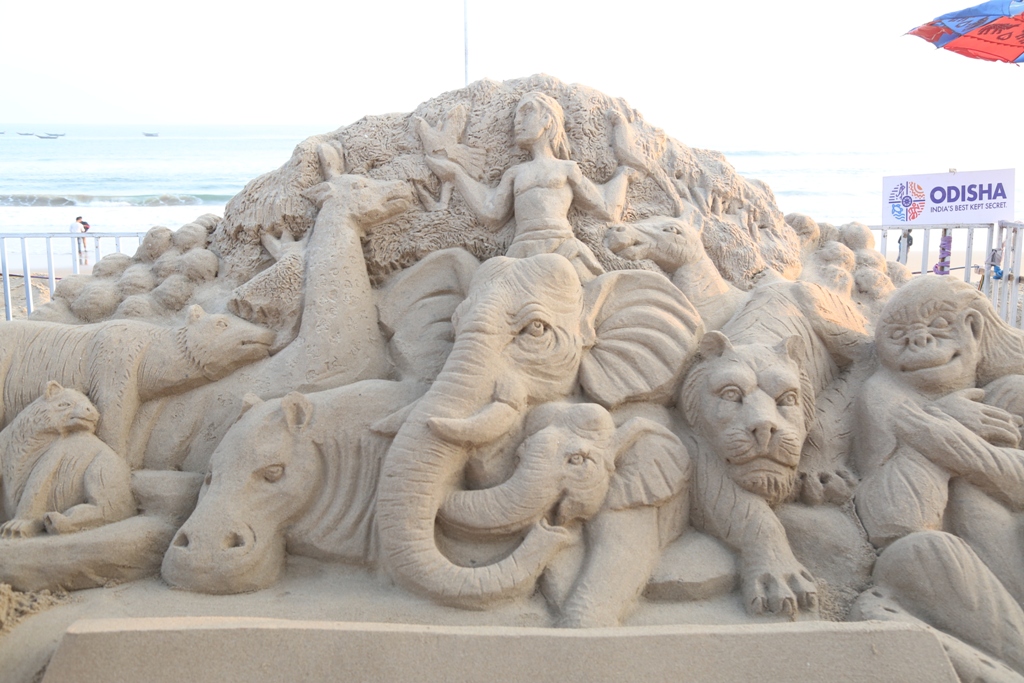 Odisha Government's former Development Commissioner and well-known connoisseur and researcher on culture R Balakrishnan, presently an advisor to the office of the Chief Minister, visited the sand art stalls and interacted with the artists on the seashore.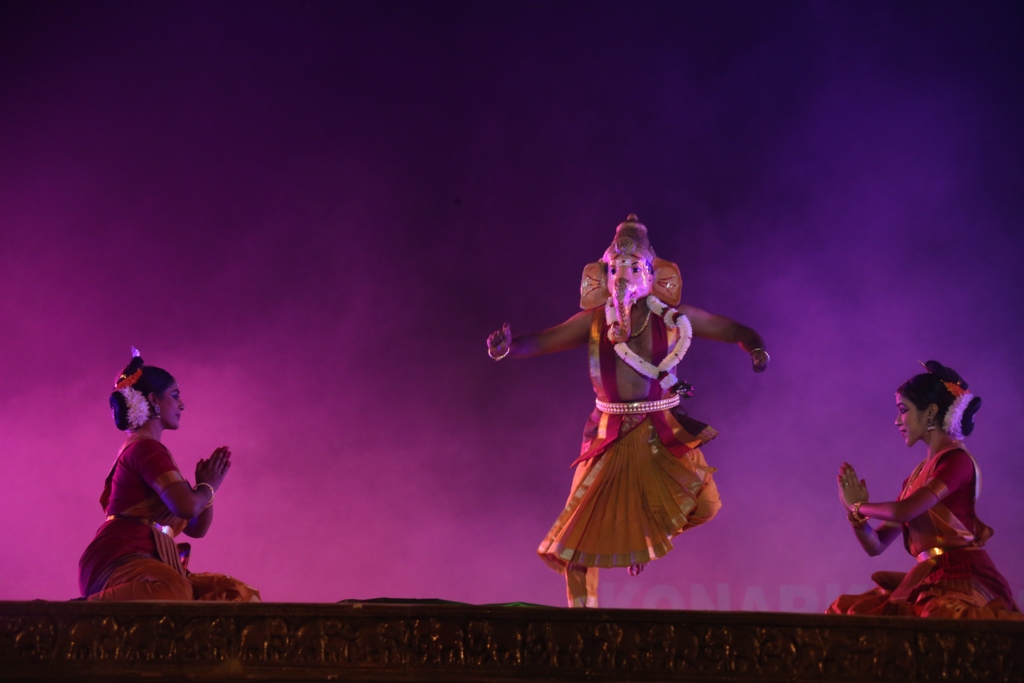 The third evening of the five-day dance festival showcased Odissi by Bengaluru-based Nrityantar troupe led by Madhulita Mohapatra followed by Kuchipudi by Vasanthalakshmi Narasimhachari's Kalasamparna troupe from Chennai.
248 Views