The Samikhsya Bureau
BHUBANESWAR: Causing a pleasant surprise for his countless fans, cine actor and politician Siddhant Mahapatra has agreed to appear in a television serial soon.
Titled Kemiti Kahibi Kaha, the mega serial with above 300 episodes is being produced jointly by Akshay Parija Productions and Zee-Sarthak.
Siddhant, a superstar of Ollywood, has acted in more than 150 films. But, he was featured in just one television serial – Chorabali – directed by late Mohmmed Mohsin. The 13-episode serial was telecast on Doordarshan nearly 25 years ago.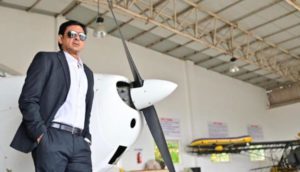 Television serials have a wider reach and hence such serials would create a bigger fan base for Odia film industry, observed the actor who has been winner of seven State Film Awards and has been the member of Parliament twice.
Successful Ollywood director Susant Mani makes his debut as television serial director with Kemiti Kahibi Kaha.
"I am excited over this new venture that features several eminent actors from Odia film industry," he shared.
While well-known composer Goodly Rath has scored the music for the serial, actress Supriya has been cast opposite Siddhant Mahapatra.