The Samikhsya Bureau
New Delhi: With the decision of Indian Railways to close the 107-year-old Billimora-Waghai narrow-gauge train service in Gujarat, an era came to an end.
It is one of the 11 branch lines and narrow gauge sections of the Western Railways that would be closed for ever for being "uneconomic", as decided by the Ministry of Railways.
The 63-km track of this train was laid by the British at the instance of the Sayajirao Gaekwad of the then princely state of Baroda in 1913.
The train with five coaches was running at a speed of around 20 kilometres per hour and used to take a little over three hours to complete the journey. The fare was just Rs.15 per head.
Bilimora is a small town situated on the banks of the Ambika river in Navsari district of Gujarat while Waghai town is in the Dang region of the Southern Gujarat.
The route that was taking two trips to-and-from daily was covering nine stations en route.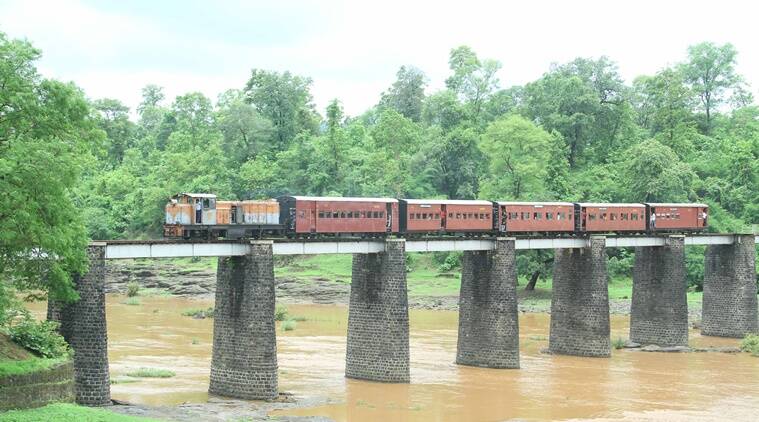 When launched, the train service was mooted to be a part of Baroda State Railway (BSR) which was owned by the Gaekwad dynasty.
The motive behind this track was to keep the connection with the royal state. However, it was also used by the Gaekwad rulers for the transportation of precious sag wood from forests.
After Independence, BSR eventually merged and became a part of Western Railways.
The narrow-gauge train was running on a steam engine for almost 24 years before a diesel engine was installed in 1937.
The old steam engine was later put on display in 1994 in Mumbai's Churchgate station as railway heritage.
Most of the users of this train were tribals who did not have access to other modes of transportation to reach out to the nearby towns for various purposes.