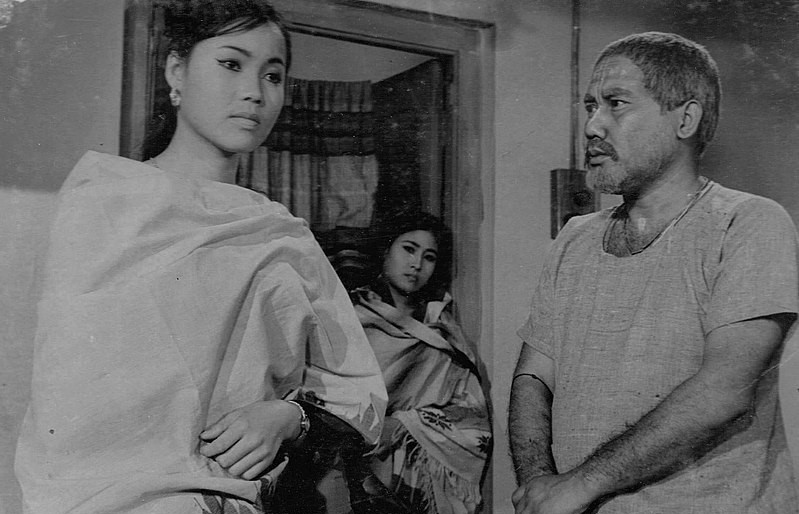 The Samikhsya Correspondent
IMPHAL: The Manipur State Film Development Society (MSFDS), a Government of Manipur undertaking, announced that the year-long 'Golden Jubilee' celebration of Manipuri Cinema will be inaugurated on April 9 to mark the released of first Manipuri movie 'Matamgi Manipur' on this day in 1972, reports The Sangai Express.
The day has been celebrated by Film Forum Manipur as 'Mami Numit' every year.
The MSFDS in its 6th Board Meeting, chaired by Chief Minister N Biren Singh, who is also the chairman of MSFDS took the decision to celebrate the 50th Anniversary of Manipuri Cinema.
Accordingly, a celebration committee was constituted with 17 prominent film and media personalities, with the Commissioner and Director of Art and Culture, Government of Manipur as the Chairman and the Vice-Chairman, respectively, the newspaper states.
The committee envisages the celebration as an event to encourage film practice in Manipur at all levels thereby further advancing it to a sustainable growth. The celebration is anticipated to amplify the local storytelling voices for global inspiration.
The celebration will be inaugurated by the Chief Minister on April 9 at Palace auditorium, MSFDS by unveiling the memorial stone dedicated to Manipuri cine-workers and artists and Manipur Cine Archives and Museum will also be inaugurated.
A specially curated package of Manipuri cinema from the last five decades will be screened at the Palace auditorium throughout the yearlong celebration in a phase manner, the report adds.
For the 8-day inauguration programme from 9th April 2021, altogether nine (9) Manipuri feature films, 15 short & documentaries films, and in the Northeast Focus section, five (5) feature films and three (3) documentaries will be screened.
Alongside, the year-long celebration will also include Introspection of Manipuri Cinema, Comparative Studies of Manipuri Cinema, Masterclasses, Book Publication, District Level Film Festivals, Manipuri film screenings at different institutes and cities across the country, Film Quiz completions for students, Film Sensitisation with basic skill training modules at schools and colleges, Mobile filmmaking competition, launching of the competitive annual Imphal International Film Festival and launching of Manipur Film Promotional Fund etc, the publication elaborates.
222 Views