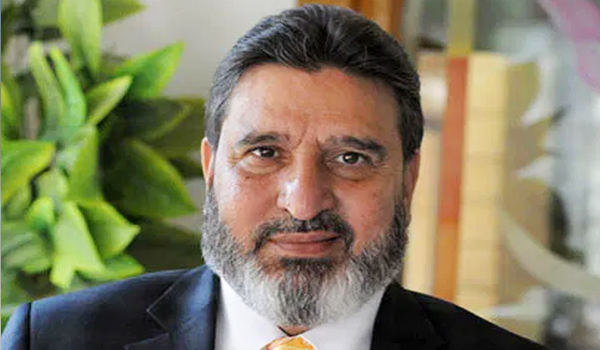 Srinagar, Jan 8  : Former People's Democratic Party (PDP) leader and senior politician Altaf Bukhari has said Jammu and Kashmir cannot perpetually 'mourn' the abrogation of Article 370.
In an exclusive interview with IANS, Bukhari said the time has come to look beyond Article 370 and explore other achievable options for Jammu and Kashmir.
"The pain of loss of Article 370 will never go, but we have to come out of it," he said. "Life goes on; we must try for things that we can get."
He said the way forward is domicile rights for residents and restoration of the statehood to Jammu and Kashmir.
"I will work in good faith and try my best to get those demands fulfilled," he said. "I am confident that these measures will help bring relief to people in Kashmir."
He however said if anybody could get back pre August 5 position for J&K, he will welcome it.
He stressed on the release of all detainees who have been taken into custody after the abrogation of Article 370 including three former chief ministers.
"All the political detainees from J&K must be released," he said. "At least 1200 are languishing in jails outside Kashmir. Time has come to talk about their release."
On Tuesday, Bukari led a group of former legislators and presented a memorandum to Lt Governor G.C. Murmu in Jammu with a list of demands for restoring political activity in Jammu and Kashmir.
The demands include the restoration of statehood tor J&K, domicile including reservation for the locals in employment and admissions in professional courses.
They also demanded withdrawing of cases against youth, restoration of Internet and aid to agricultural and horticultural sectors.
Other members who were part of the delegation included Dilawar Mir, Ghulam Hassan Mir, Zaffar Iqbal Manhas, Javed Hassan Beig, Noor Mohamamd Sheikh, Chowdhary Qamar Hussain and Raja Manzoor.
The meeting assumes significance in view of the revival of political activity in J&K after the removal of Article 370.
According to sources, a political alliance under the leadership of Bukhari is likely to take shape in the next few months.
The alliance is likely to play a key role in revival of political activity in Jammu and Kashmir.
239 Views